Hurricane Michael is estimated to have caused the insurance and reinsurance industry a loss in the range of $6 billion to $10 billion by catastrophe risk modeller AIR Worldwide.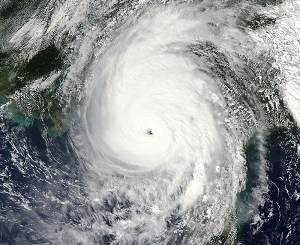 This is closely aligned with the estimate provided last week by Karen Clark & Co., which said it believes the final industry bill from hurricane Michael's wind and storm surge damage will be close to $8 billion.
AIR's loss estimate is based on wind and storm surge damage to residential, commercial, industrial and auto property, as well as additional living expenses (ALE) for residential claims and business interruption losses for commercial claims.
Karen Clark & Co's estimate included privately insured wind and storm surge damage to residential, commercial, and industrial properties as well as automobiles.
Neither AIR or Karen Clark & Co. included any NFIP losses in their estimates.
Both of these estimates are now considerably higher than Corelogic's second estimate which it delivered today at $3 billion to $5 billion, that includes residential and commercial storm surge, and wind loss estimates, with some business interruption, and the storm surge component includes the NFIP as well.
So we now have a range of loss estimates from $3 billion to as high as $10 billion for the eventual insurance and reinsurance market exposure from hurricane Michael, but with two now both pointing to $8 billion, it seems this is a good starting point for the market to base its own assumptions from.
No matter where the industry loss estimates end up, we now know that reinsurance providers will take a significant share of the loss impacts, as well as some ILS funds and collateralized reinsurers, as evidenced by FedNat's announcement today.
However, at somewhere around $8 billion and with the loss set to be well-dispersed around the global reinsurance and ILS market, this loss will likely not be sufficient to move the market or its prices in anything other than a very localised manner.
Commenting on hurricane Michael, Dr. Peter Sousounis, vice president and director of meteorology, AIR Worldwide, said, "Fueled by unseasonably high 84-degree sea surface temperatures in the Gulf of Mexico and unhindered by any prior landfall, Hurricane Michael rapidly intensified shortly before making landfall at close to Category 5 intensity. It struck near Mexico Beach in the Florida Panhandle on the afternoon of Wednesday, October 10, with maximum sustained winds of 155 mph (250 km/h). The minimum central pressure at landfall—a key measure of hurricane strength—was 919 mb, the third lowest on record for a U.S. hurricane. Michael is the most powerful hurricane to have come ashore in the Florida Panhandle since the first records were kept in 1851.
"Most wind damage was confined to the Florida Panhandle and southern Georgia, although some local wind-related damage such as downed trees and power lines occurred farther north along the track into the Carolinas. Since Michael was a fairly rapidly moving storm, precipitation accumulation was far less than for Florence, although some of the areas previously flooded by Florence were already saturated. Forecasts of around 4 to 8 inches of rain along the track through the southeastern U.S. were accurate, and these rains triggered some local flash flooding."
AIR Worldwide explained the storms impacts in more detail:
At landfall hurricane-force winds extended outward up to 45 miles (75 km) from the center of the system and tropical storm-force winds extended outward up to 175 miles (280 km). It lost strength as it progressed across the Florida Panhandle and into southeastern Alabama and southwestern Georgia, weakening to a tropical storm.

While there are no depth measurements in Mexico Beach currently available, this community was in the right eyewall of Michael where storm surge is typically the highest. Catastrophic storm surge damage in Mexico Beach virtually obliterated this community. Video taken during Hurricane Michael in Mexico Beach shows surge that has reached the undersides of the rooflines there. Given that typical ceiling height is 8 to 9 feet, it is safe to assume that surge reached at least 8 feet above ground and potentially more than 10 feet. In addition, a National Ocean Service water level station at Apalachicola reported around 8.5 feet of surge above mean sea level shortly after landfall.

At Tyndall Air Force Base, which is west of Mexico Beach, a wind gust of 129 mph was measured. The base saw significant damage to structures, aircraft, and vehicles, including an aircraft hangar that lost its entire roof, revealing damaged fighter jets inside.

The residential community of Mexico Beach suffered the brunt of Michael's fury and the majority of structures in that town were destroyed, primarily by storm surge. While Mexico Beach's year-round population is 2,000, it is a popular tourist destination for sports-fishing. Panama City—and the surrounding areas of Lynn Haven and Callaway, which are located approximately 20 miles to the west of Mexico Beach—was also hit hard by Hurricane Michael. Damage to single-family and manufactured homes ranged from minor roof damage to complete destruction. Heavy damage was also reported for small commercial structures, hotels, hospitals, and schools.

Based on initial damage reports, Panama City Beach, which is located right on the Gulf, seemed to fare slightly better than the more inland Panama City; however, heavy damage was also reported in Panama City Beach.

Farther inland, the City of Tallahassee, the state capital, reported a number of trees down, but the majority of the trees fell in yards or on roads with relatively few reports of structural damage caused by tree fall.

Initial reports indicate little significant structural damage in Georgia and the majority of initial reports coming from Alabama, South Carolina, North Carolina, and Virginia indicated downed trees in roadways but very little structural damage.
AIR's estimate of insured losses does not include:
Precipitation-induced flooding
Losses paid out by the National Flood Insurance Program
Losses to inland marine, marine cargo and hull, and pleasure boats
Losses to uninsured properties
Losses to infrastructure
Losses from extra-contractual obligations
Losses from hazardous waste cleanup, vandalism, or civil commotion, whether directly or indirectly caused by the event
Losses resulting from the compromise of existing defenses (e.g., natural and man-made levees)
Other non-modeled losses, including those resulting from tornadoes spawned by the storm
Losses for U.S. offshore assets and non-U.S. property
Also read:
– FedNat sees $275m hurricane Michael hit, expects to retain just $23m.
– No cat bond loss expected from hurricane Michael: Plenum.
– ILS market exposure to hurricane Michael not material: Fitch.
– Hurricane Michael loss estimate raised by Corelogic, now up to $5bn.
– 2018 losses with Michael still an earnings event, pricing to be unfazed: S&P.
– Hurricane Michael insured loss to be close to $8bn: Karen Clark & Co.
– Reinsurance to take more of Michael's losses than Florence's: KBW.
– ILS funds fell less than re/insurance stocks as hurricane Michael hit Florida.
– Hurricane Michael losses unlikely to move the re/insurance market.
– Hurricane Michael wind & surge insured loss up to $4.5bn: Corelogic.
– Hurricane Michael landfall site a key factor for ILS & cat bond exposure.
– More intense hurricane Michael potentially doubles economic impacts.
– Hurricane Michael a very different storm to Florence: RMS.
– Florida primary & national insurers most exposed to hurricane Michael.
– $13.4bn of property value exposed to hurricane Michael storm surge.
Register today for ILS NYC 2023, our next insurance-linked securities (ILS) market conference. Held in New York City, February 10th, 2023.
Get a ticket soon to ensure you can attend. Secure your place at the event here!