Two catastrophe bond deals have closed in the past couple of days. The first is the Ianus Capital deal issued by Munich Re to provide them with European windstorm and Turkish earthquake cover. The deal was marketed as a €100m transaction but actually came to market as €50m due to investor hesitance caused by a lower yield compared to U.S. windstorm transactions and an unwillingness to pay the prices for European risks. This is a real shame as the market was crying out for deals which allowed investors to diversify and this is the first transaction of 2009 which would have allowed that.
The second deal to successfully make it to market is Calabash Re III from Swiss Re. Calabash Re III provides Swiss Re with protection against risks ceded to them from their U.S. arm Swiss Reinsurance America Corp's reinsurance agreements with property casualty insurer Ace Limited. Calabash Re III made it to market with no changes to the deal and covers U.S. hurricane and earthquake risks, the earthquake only tranche is said to have been in particularly high demand, demonstrating the appetite for diversity of risks.
We've updated our Deal Directory with all the latest information on these transactions.
———————————————————————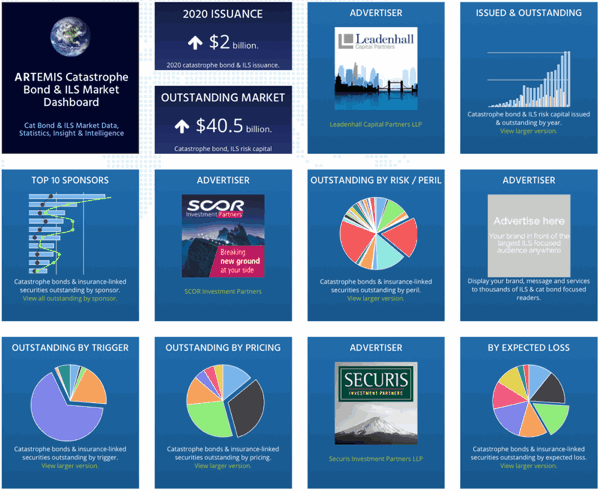 Analyse catastrophe bond market issuance using the Artemis Dashboard and Charts.
We've tracked more than 650 cat bonds and related ILS transactions since 1996, all of which are included in our extensive Deal Directory.
Use the Artemis Dashboard and our Cat Bond Market Charts to analyse this market!