The founders and management team of Galileo Weather have Risk Management Advisors LLC have made an agreement to buy the company from the White Mountains Insurance Group. Galileo Weather was originally set up as the weather and contingent risk arm of White Mountains with much of it's principals and management team coming from the old XL Weather & Energy operations.
Congratulations to Marty Malinow and the team! Further details are available in this press release.
———————————————————————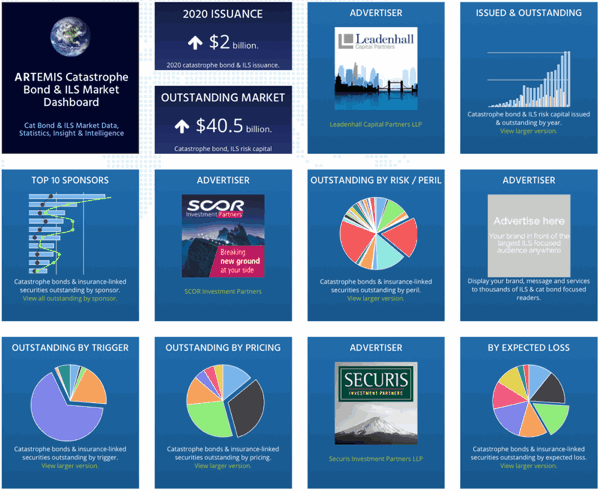 Analyse catastrophe bond market issuance using the Artemis Dashboard and Charts.
We've tracked more than 650 cat bonds and related ILS transactions since 1996, all of which are included in our extensive Deal Directory.
Use the Artemis Dashboard and our Cat Bond Market Charts to analyse this market!