The major Japanese insurance firms are set to payout record levels of claims following wind and water related natural disasters in the country in 2018, with as much as $8.8 billion of losses expected just for the top three firms.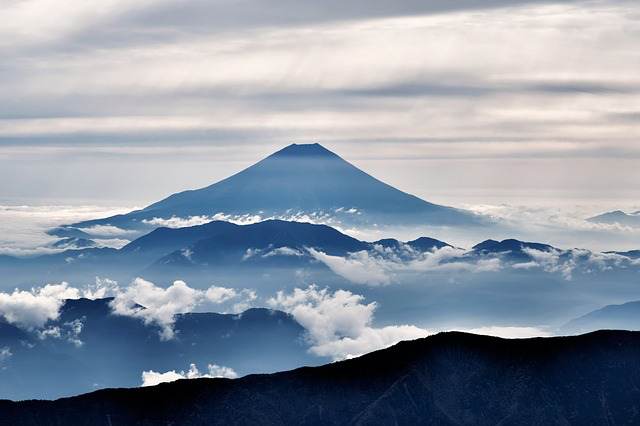 Reinsurance capital providers, including ILS funds and other third-party capital vehicles, will support the top-three Japanese insurance firms in paying their fiscal year 2018 disaster bill.
Natural disaster and severe weather events including typhoon's Jebi and Trami, the extreme rainfall related flooding from the summer, have all contributed to the wind and water claim related toll faced by Japan's large insurers.
The Nikkei said that it's expected that claims payments made by MS&AD Insurance Group Holdings are could surpass 400 billion yen, while Tokio Marine Holdings and Sompo Holdings are both likely to pay out more than 300 billion yen each.
In fact, MS&AD reported gross catastrophe losses amounting to 463 billion yen (over $4.1 billion) from the heavy rainfall in July and typhoons Jebi and Trami. But the insurance group said it would recover 279 billion yen (around $2.48 billion) from its reinsurance program to minimise the net impact.
That takes the combined natural disaster claims bill to 1 trillion yen (roughly $8.8 billion) for just these three Japanese insurance majors, so doesn't include any other Japanese insurer losses, or the losses to international insurance carriers that operate in Japan.
The previous highest figure was in 2004, when three major typhoons struck Japan and these insurers paid almost 750 million yen in claims as a result.
With industry loss estimates suggesting that typhoon Jebi alone may have caused insurance and reinsurance claims aggregating to as high as $8 billion, it's clear that the toll in Japan has been heavy this year.
For these 3 major Japanese insurers to have received a record level of disaster claims, the only years where claims have been higher are those impacted by significant earthquakes we understand, it shows the severity of the typhoon and rainfall seasons.
It's perhaps telling that Japanese insurers have been leveraging more reinsurance from the capital markets in recent years, particularly so in the form of typhoon catastrophe bonds, as they look to better protect themselves against what appears to be more frequent spells of intense weather.
It's also telling that in recent years the reinsurance coverage afforded by Japan typhoon cat bonds has been broadened to include rainfall related flooding impacts as well.
While 2018's Japanese wind and water linked disasters appear not to have triggered any Japanese catastrophe bonds so far, these structures are providing vital coverage to these insurers for the more extreme loss years that could occur.
As a result of the damaging year Japanese insurers are set to increase their rates for fire insurance, which often covers these wind and water disaster losses.
The expectation is reinsurance markets is that the losses from 2018 disasters will also drive some increases at the Japanese reinsurance renewals in 2019 as well.
Based on MS&AD's recovery of more than 50% of its catastrophe losses from reinsurance, it seems likely that more than $4 billion of reinsurance recoveries could be made by just these three major Japanese insurance firms, to cover typhoon and rainfall related disaster losses.
View all of our Artemis Live video interviews and subscribe to our podcast.
All of our Artemis Live insurance-linked securities (ILS), catastrophe bonds and reinsurance video content and video interviews can be accessed online.
Our Artemis Live podcast can be subscribed to using the typical podcast services providers, including Apple, Google, Spotify and more.