As ever at this time of year, interest in weather derivatives amongst the press picks up. I don't know whether it's purely a seasonal thing or perhaps the WRMA annual meeting has helped to stir interest this year. Anyway, here are two news articles that appeared over the weekend that are worth reading:
Weather derivatives becoming hot commodities
Associated Press
Hedging bets on nature's wily ways
Miami Herald
———————————————————————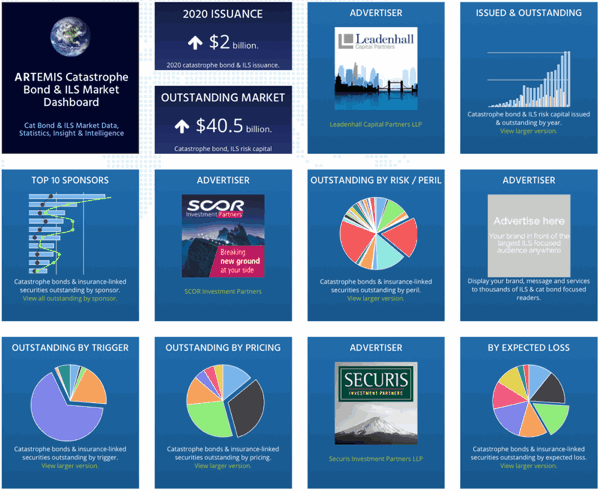 Analyse catastrophe bond market issuance using the Artemis Dashboard and Charts.
We've tracked more than 650 cat bonds and related ILS transactions since 1996, all of which are included in our extensive Deal Directory.
Use the Artemis Dashboard and our Cat Bond Market Charts to analyse this market!