Vortex Insurance Agency, LLC, a subsidiary of MSI GuaranteedWeather, have announced a new product to help any businesses that depend on green pasture to hedge the risk that drought poses to their bottom line. The new product is index-based and utilises a rainfall index. Here's the full press release from Vortex.

OVERLAND PARK, Kan. – Vortex Insurance Agency, LLC (Vortex), a national provider of weather insurance products, is pleased to announce the addition of DroughtShieldSM to their list of available weather insurance products.
Drought affects a countless number of businesses, including hay producers and ranchers, whose livelihood depends on green pastures. DroughtShield provides rain insurance that helps to protect the insured against the financial implications associated with depressed natural rainfall.
Available to all business entities in the United States, DroughtShield uses a Rainfall Index similar to the USDA Risk Management Agency (RMA) Pasture, Rangeland, and Forage program. Drought Shield payments are calculated using NOAA CPC Rainfall Index gridded data sets using data provided by the National Oceanic and Atmospheric Administration Climate Prediction Center. If preferred by the insured, a Drought Shield insurance policy may also be obtained that utilizes data from a local weather station for calculating claim payments. Policy coverage dates can be any period ranging up to one year and must be purchased at least 15 days prior to the coverage period.
———————————————————————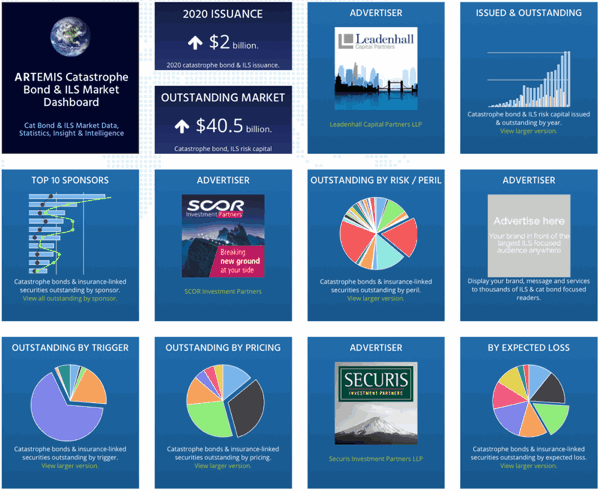 Analyse catastrophe bond market issuance using the Artemis Dashboard and Charts.
We've tracked more than 650 cat bonds and related ILS transactions since 1996, all of which are included in our extensive Deal Directory.
Use the Artemis Dashboard and our Cat Bond Market Charts to analyse this market!