Colorado State Universities Department of Atmospheric Science has released an August update to their Atlantic hurricane season forecast. The have upped their prediction for the number of hurricanes to nine (previously they had predicted eight). With the early start we've had to the season that's not surprising.
The extra hurricane has been added to their prediction for intense storms with winds of over 111mph so they now predict we could see five of these monster storms. Seventeen named tropical storms are predicted.
They predict a 67% chance of at least one major storm hitting the U.S. coastline and an above average hurricane landfall risk for the Caribbean.
You can read the full forecast from Colorado State and other experts on our Tropical Storm Season page.
———————————————————————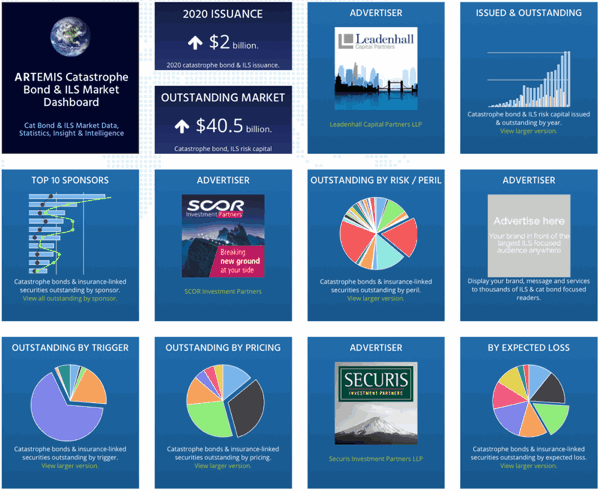 Analyse catastrophe bond market issuance using the Artemis Dashboard and Charts.
We've tracked more than 650 cat bonds and related ILS transactions since 1996, all of which are included in our extensive Deal Directory.
Use the Artemis Dashboard and our Cat Bond Market Charts to analyse this market!