In December last year Tropical Storm Risk, a research group backed by Aon Benfield, RSA and Crawford & Company, issued their first forecast for the 2011 Atlantic tropical storm and hurricane season which predicted an active year approximately 40% above historical norms. Their 1st April update has lowered that prediction to 25% above the historical averages.

Their latest forecast (available here in PDF format) predicts 2011 hurricane activity of 25% above the 1950-2010 norm and TSR foresee between 7 and 8 hurricanes forming with as many as 3.6 of them becoming major storms of hurricane category 3 to 5. In total their forecast predicts 14.2 storms which will reach tropical storm status.
The forecast predicts that 1.9 hurricanes could make landfall somewhere on the U.S. coast and 0.6 hurricanes making landfall in the Caribbean. Landfalling storms are what reinsurers will be keeping a keen eye on this year as their reserves have been so depleted by the catastrophic start to 2011. As we wrote last week, Accuweather have forecasted a higher potential for U.S. landfall in the 2011 season due to climatic changes in comparison to 2010.
Tropical Storm Risk point out that early forecasts for the hurricane season can be less precise, however with all forecasts we've seen to date suggesting an above average year of hurricane formation it's safe to say that re/insurers should definitely be keeping an eye on these forecasts as the season approaches.
———————————————————————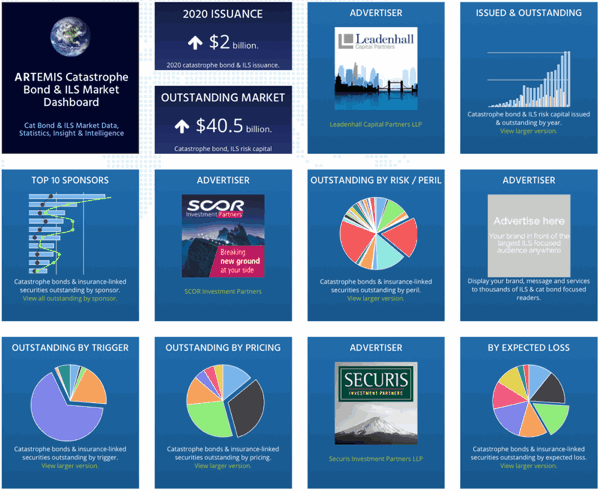 Analyse catastrophe bond market issuance using the Artemis Dashboard and Charts.
We've tracked more than 650 cat bonds and related ILS transactions since 1996, all of which are included in our extensive Deal Directory.
Use the Artemis Dashboard and our Cat Bond Market Charts to analyse this market!