The ninth named Atlantic tropical storm of the 2012 Atlantic Hurricane Season formed yesterday as tropical depression 9 became tropical storm Isaac. Tropical storm Isaac is currently headed straight towards the Caribbean Leeward and Windward islands, after which Isaac is forecast to head straight through the Caribbean making a course for the southern tip of Florida, which it could reach by next Monday by which time it is likely to be hurricane Isaac.

Update: Find out latest post on Isaac here.
Currently Isaac has maximum sustained winds of around 40mph, but the storm is expected to strengthen over the next couple of days and could become a hurricane by the time it gets close to Haiti and the Dominican Republic. Isaac is then forecast to cross Haiti and move on to cross Cuba as a hurricane before emerging to the south of Florida where it could intensify once again.
The forecast path currently shows Isaac making a direct line towards the south Florida coastline as a hurricane. As such Isaac potentially poses the biggest threat to the reinsurance and catastrophe bond markets of the 2012 hurricane so far and could cause some significant damage in the Caribbean en route towards the U.S. coastline. We'll keep you updated on Isaac's progress and you can keep up to date on our 2012 Atlantic Hurricane Season page. You can see tropical storm Isaac's current position below.
———————————————————————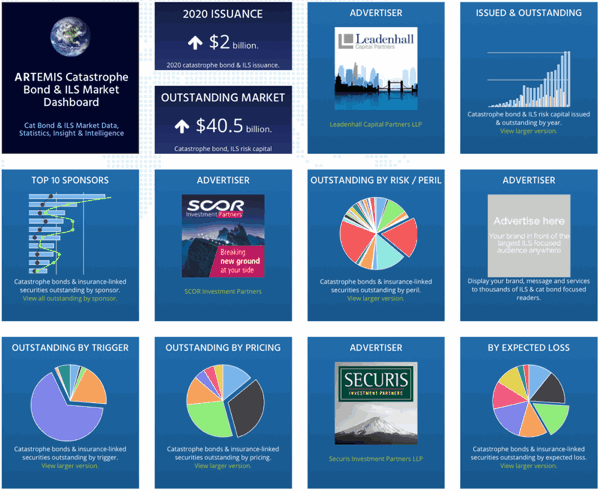 Analyse catastrophe bond market issuance using the Artemis Dashboard and Charts.
We've tracked more than 650 cat bonds and related ILS transactions since 1996, all of which are included in our extensive Deal Directory.
Use the Artemis Dashboard and our Cat Bond Market Charts to analyse this market!