One of the interesting insights provided by Aon Benfield's Q2 2011 insurance-linked securities market report is the observation that Japanese insurers have demonstrated a heightened interest in catastrophe bonds lately. It seems that the triggering and eventual total loss of the Muteki Ltd. cat bond in the 11th March earthquake disaster has been seen as a demonstration of exactly the type of coverage that cat bonds are designed to provide in action.

It's often questioned why some cat bonds aren't triggered by events, for example in the case of the recent disaster in Japan a number of cat bonds were deemed at risk but only the Muteki deal was triggered. Aside from questions over types of trigger the reason for this is that cat bonds have very specific terms of attachment and exhaustion, designed to provide the desired top levels of cover for reinsurance risks. Muteki ultimately provided protection to Japanese cooperative Zenkyoren and for that requirement it acted as expected.
Aon Benfield's report says that Japanese insurers 'have observed that the Muteki catastrophe bond provided the expected protection (and alternative to traditional reinsurance) for Zenkyoren'. They go on to say that as a result of this insurers are showing greater interest in ILS. Any rate hardening, Aon Benfield says, will also increase the demand for transferring earthquake risks to the capital markets as insurers seek to lock in rates over longer periods. As we all know, rate increases in Japan have certainly been the trend since the disaster with some renewals coming in significantly more expensive, so if the heightened interest continues it looks likely that the market should expect to see a Japanese quake cat bond before the end of the year.
———————————————————————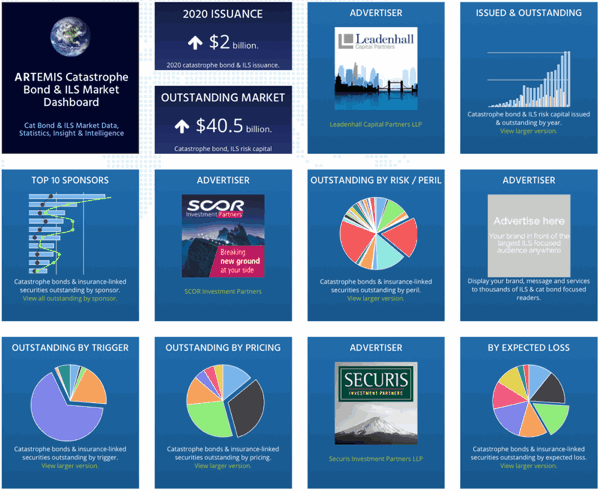 Analyse catastrophe bond market issuance using the Artemis Dashboard and Charts.
We've tracked more than 650 cat bonds and related ILS transactions since 1996, all of which are included in our extensive Deal Directory.
Use the Artemis Dashboard and our Cat Bond Market Charts to analyse this market!