The valuations or prices of investments in the Stone Ridge Asset Management reinsurance mutual funds and the Markel CATCo listed retrocession fund were dented by the California wildfire threat in recent days.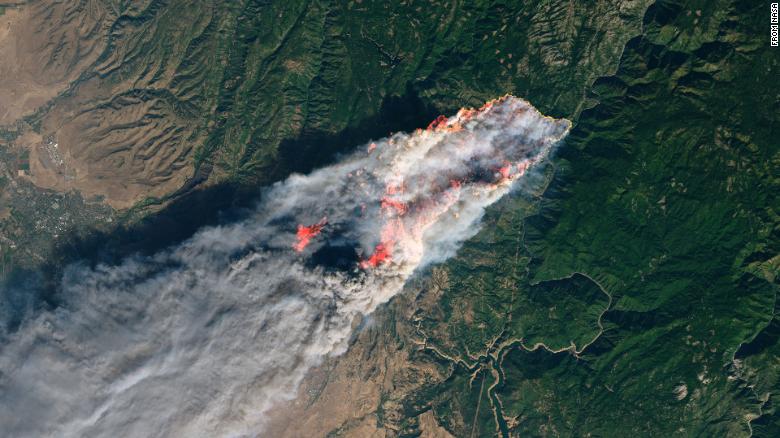 On Friday November 9th, the Camp and Woolsey wildfire outbreaks in California were spreading rapidly, with the towns of Paradise and Malibu both threatened.
By yesterday, Monday November 12th, the extent of the wildfire devastation was clearer although the scale of the loss remains uncertain and as a result some of the more publicly reported ILS funds had already reacted to the potential for losses.
It's important to note that ILS fund valuations moving as potential losses threaten the industry is a natural occurrence and a reflection of the broad exposure in reinsurance assets that the managed fund portfolios have investments in.
The price of the Stone Ridge reinsurance and insurance-linked securities (ILS) investment funds reacted to this threat, with the managers flagship Stone Ridge Reinsurance Risk Premium Interval Fund, which given its $7 billion sized portfolio is exposed to every major catastrophe loss event, dipped by just under 1% yesterday, which we can only assume was a reaction to the potential for its investors to face some wildfire losses.
Stone Ridge's other High Yield Reinsurance Risk Premium fund fell by 0.63% as well.
The other mutual ILS funds, including Amundi Pioneer's ILS Interval Fund, have not declined yet. However, this is likely due to the timing of valuation submissions, as we'd expect any ILS fund investing in quota shares and private ILS transactions (as the Pioneer find does) will be threatened and face some volatility as a result of these wildfires.
Markel CATCo Investment Management's retrocessional reinsurance focused CATCo Reinsurance Opportunities listed ILS fund fell further, with the Ordinary share class experiencing a 3.8% decline over the course of yesterday and the share price currently sits a further 2% below that today.
The C Share class of the same retrocession focused Markel CATCo fund fell by 2.6% yesterday and has since declined another almost 1% further today.
These ILS funds are reacting to the potential for there to be losses within their portfolios as a result of the California wildfire events, we imagine.
This kind of volatility was recently evident when hurricanes Florence and Michael threatened the market and while the California wildfires are currently not expected to result in as high an industry loss as Michael at least, the fact they come on the heels of other catastrophe events (including the Japanese losses) has likely increased the volatility these ILS funds will face.
It may take some time for the industry toll from the wildfires to be better understood, which promises to mean the volatility may continue for some days.
As we wrote yesterday, catastrophe bond investment funds are also facing volatility as a result of these wildfires. Other ILS investments, including some reinsurance sidecar investments, are also facing a level of uncertainty because of the recent wildfire activity.
However these listed and mutual ILS funds tend to exhibit the volatility first due to the level of transparency in reporting demanded of them.
Also read:
California wildfires destroy more property, but industry losses uncertain.
Cat bond price volatility & discounts expected from wildfires: Plenum.
California wildfire most destructive ever, multi-billion losses expected.
Register today for ILS Asia 2023, our next insurance-linked securities (ILS) market conference. Held in Singapore, July 13th, 2023.
Get a ticket soon to ensure you can attend. Secure your place at the event here!