The $200m Cal Phoenix Re Ltd. (Series 2018-1) catastrophe bond, which was sponsored by now under-pressure California electrical utility PG&E, has become the subject of a significant amount of interest from a range of investors and law firms that see a potential opportunity to speculate on its fate or divert the collateral funds.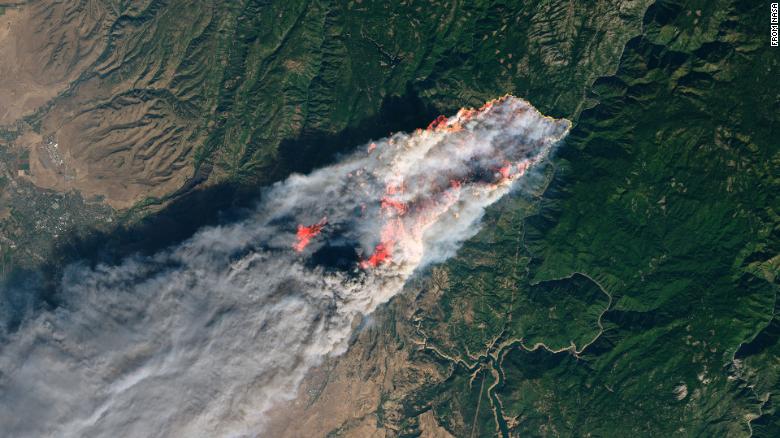 The cat bond has had its secondary market price marked down heavily by brokers who suspect that the bond will face a significant loss of principal if PG&E is found liable for the starting of the Camp wildfire, which PG&E is being accused of in a number of lawsuits.
The cat bond notes are currently priced for bids as low as 5 cents on the dollar, reflecting the significant uncertainty over its eventual fate and the heightened chances of it paying out in full should PG&E be found liable and need to claim on the insurance arrangements it has in place, part of the reinsurance for which is provided by the Cal Phoenix Re cat bond.
But no matter how low it is priced, some see the potential to profit from the situation and we're aware of both investors and law firms who view it is an opportunity to perhaps capitalise on the distressed state of the cat bond for themselves or for their clients.
Investors (from the more speculative or hedging end of the spectrum) are looking closely at the terms of the cat bond in case there is a chance to buy the notes at a distressed level, perhaps helping an ILS fund manager to free up some capital in the process, and profit from the regular coupon payments over time in the hope they last long enough before any liability is assigned, or not.
Some others are just thinking that they could risk buying it at a low price and hold in the hopes that PG&E isn't found liable, or that somehow the state negates the need for the utility to claim on its liability insurance at all.
This type of speculation on distressed, at-risk, or in-focus cat bonds has happened before, but not since the Mariah Re Ltd. situation a few years ago as far as we're aware.
As well as investors from hedge funds and other speculative players, that are not traditionally allocators to insurance-linked securities (ILS) or reinsurance, we're also aware of law firms who are examining the cat bond transaction to see whether there could be any chance of a recovery being diverted to those filing legal action.
We understand that law firms have also been trying to find out whether there could be any claim on the trust by parties involved in certain legal action.
This seems unlikely to us, given the chain of insurance and reinsurance that exists between the entities involved in the cat bond issuance. But as ever, people will try to establish whether there is any possibility of gaining control of trust assets if they can, especially in a high-profile case such as this.
It's the indenture particulars, trigger terms and coupon payment details that are of interest to parties who feel they may be able to either profit or divert capital from this under threat cat bond.
The details will matter in this case, given the level of uncertainty over PG&E's potential liability and whether it can make an insurance claim that would impact the cat bond.
However, the issuance of catastrophe bonds typically involves some of the largest law firms in the world and the documentation has been iterated over numerous times, so it's to be hoped that the agreement language will protect both cedant and their potential insurance or reinsurance claim, as well as the investors and their capital allocations to the notes.
The case of the PG&E wildfire cat bond is an unusual one though, being the first cat bond to provide third-party property damage liability coverage. As these parties seek to test the strength of the deal terms and identify whether there is any loophole to take advantage of, it's likely to keep the Cal Phoenix Re cat bond in focus over the coming months.
Register today for ILS Asia 2023, our next insurance-linked securities (ILS) market conference. Held in Singapore, July 13th, 2023.
Get a ticket soon to ensure you can attend. Secure your place at the event here!