Swiss Re have published a new report on the topic of risk finance for governments, development banks and relief organisations. They say the focus must be on pre-event financing rather than post-event.
They cite the new generation of sovereign insurance instruments which can make risk transfer easier for governments, allowing them to deliver immediate relief to victims of disaster without overly burdening the economy. They use their own GlobeCat securitization as a prime example.
It's a good report and timely given the World Banks efforts of late.
The press release is here and the report itself can be downloaded here (in PDF format).
———————————————————————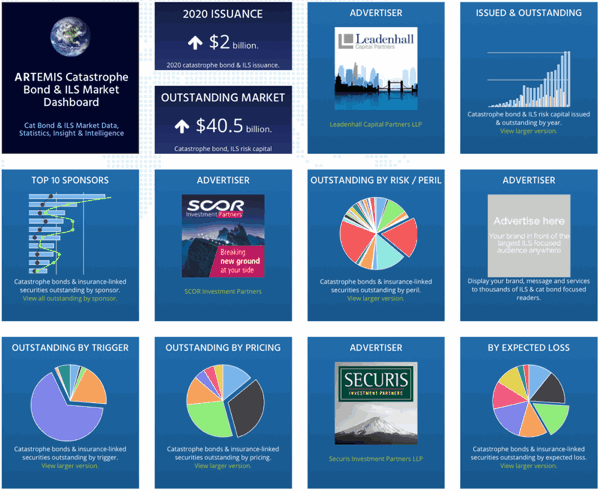 Analyse catastrophe bond market issuance using the Artemis Dashboard and Charts.
We've tracked more than 650 cat bonds and related ILS transactions since 1996, all of which are included in our extensive Deal Directory.
Use the Artemis Dashboard and our Cat Bond Market Charts to analyse this market!