Skymet Weather Services, a provider of weather data and forecasts to various sectors in India, is planning to launch weather derivative indices on commodity exchanges such as India's MCX and NCDEX according to a report in the Business Standard newspaper. Skymet are preparing the modelling and structure of weather derivative products in the hope that they can launch the indices as soon as approval is given.

Skymet chief of instrumentation Yogesh Patil is reported as saying at a recent event that; "Our chief scientific officer Samal Basant is heading the modelling part of the weather derivatives index products. He has worked with the IITM as well as C-DAC earlier."
He is also reported as saying; "Our eventual goal is to tie up with an institution like Goldman Sachs to launch weather forecasting derivatives. Otherwise it will not take off. The domestic commodity exchanges like MCX and NCDEX have also evinced interest."
Skymet apparently plan to apply to launch indices on all commodity exchanges in the country. Recently there have been moves to allow weather derivatives products on Indian exchanges through amendments to the Forward Contract (Regulation) Act, however those efforts have been back and forwards through the legislative with no progress made to date. It seems Skymet plan to be ready to move quickly once legislation allows weather derivatives products to be traded.
It would be an interesting move if successful as the Indian market is extremely weather exposed and so weather derivatives could gain traction quickly if the products created are simple and transparent enough to be easily bought and sold. We'll update you if we hear anything further.
———————————————————————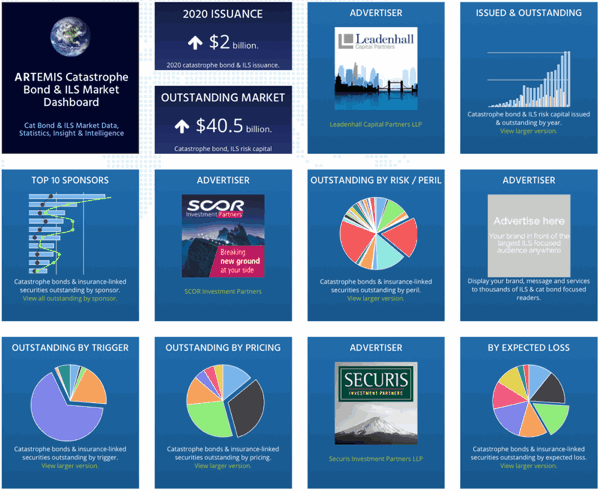 Analyse catastrophe bond market issuance using the Artemis Dashboard and Charts.
We've tracked more than 650 cat bonds and related ILS transactions since 1996, all of which are included in our extensive Deal Directory.
Use the Artemis Dashboard and our Cat Bond Market Charts to analyse this market!