Singapore's ambitions and efforts to become a global hub for insurance-linked securities (ILS) business in Asia is expected to "bear fruit in the near future," according to Fitch Ratings.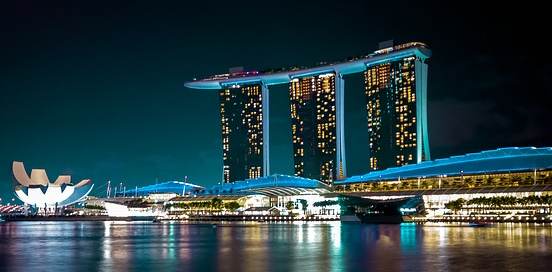 In recent times, Singapore has made positive steps towards its goal of becoming an ILS domicile for Asia, or international issuers looking for an alternative place to locate ILS or catastrophe bond transactions.
The region already has regulation in place for a special purpose reinsurance vehicle (SPRV), and plans are already underway to implement regulation for the introduction of a protected cell company (PCC) for collateralised reinsurance as a next, natural step, something discussed recently by Artemis.
With global demand for ILS, or alternative reinsurance capital on the rise, underlined by the record level of issuance in 2017 that has continued into 2018 despite the losses experienced as a result of 2017 catastrophe events, Fitch Ratings expects ILS market growth in Asia.
"Fitch believes more reinsurers will issue insurance-linked securities (ILS) in Asia, especially in Singapore, where the regulator has fully funded the upfront costs incurred in issuing catastrophe bonds out of Singapore since January 2018," says Fitch, in a recent report on the Asian reinsurance markets.
A lack of both education and awareness in Asia surrounding ILS has hindered market development, with catastrophe bond issuances from the region coming mostly from Japan and Australia, with just one deal coming out of China.
However, as Singapore pushes forward with its plans and is actively promoting the ILS space, Fitch expects the awareness of the asset class "to rise significantly in Asia".
Also supporting ILS market growth in the region as well as the development of Singapore as a global insurance and reinsurance hub, the Monetary Authority of Singapore (MAS) announced in December of last year that it would fund 100% of the upfront costs incurred in issuing catastrophe bonds in the country.
"Fitch expects Singapore's efforts to promote ILS in Asia to bear fruit in the near future, with potential issuers likely to be from countries where reinsurers have lower profitability, such as Japan, Hong Kong and China. These insurers are likely to have more need of low-cost capital. Insurers from Indonesia and South Korea, where reinsurance margins are wider, are likely to enter the market later," says Fitch.
Artemis recently held its third annual ILS Asia conference in Singapore, where speakers underlined the potential for the region to drive the next phase of ILS market growth.
The regulatory environment in Singapore is already supportive of catastrophe bonds and other ILS, something that is further supported by its Approved Special Purpose Vehicle (ASPV) scheme, which addresses tax neutrality.
And with the MAS noting that work is underway to establish a reusable, segregated cell corporate structure to enable collateralised reinsurance and to make multiple transactions in a single structure easier, the Singapore ILS regulatory landscape is, in some respects, on a level playing field with other ILS domiciles.
Fitch clearly expects the Asia ILS market to expand in the coming months, and with companies such as China Re looking to collaborate with Singapore in the area of catastrophe bonds, it seems the region is becoming more aware and attracted to the ILS space, which in turn could drive the future growth of the marketplace.
———————————————————————

View all of our Artemis Live video interviews and subscribe to our podcast.
All of our Artemis Live insurance-linked securities (ILS), catastrophe bonds and reinsurance video content and video interviews can be accessed online.
Our Artemis Live podcast can be subscribed to using the typical podcast services providers, including Apple, Google, Spotify and more.
—————————————