Speaking to Artemis from the SCOR lounge in Monte Carlo, Jean-Paul Conoscente, chief executive of SCOR Global P&C, outlined the company's ambitious plans to place ILS at the heart of the business.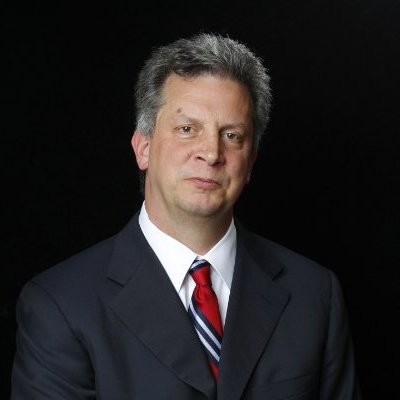 He said the reinsurers remained "nimble", giving the reinsurer the ability to innovate.
SCOR's latest strategic plan – Quantum Leap – plans to more closely align SCOR Global P&C's reinsurance underwriting unit and SCOR Investment Partners.
"As a user of third-party capital we've been very active since 1998 when SCOR issued its first cat bond," he said. "If you look at our own retrocession programme today, half of it is placed with traditional players and half of it is placed with alternative capital."
The company has now completed its acquisition of London-based Coriolis Capital, a fund with ILS capabilities.
It now intends to have a more coordinated approach to its clients, offering its traditional reinsurance capacity alongside collateralised capacity from Coriolis and the reinsurer's long-standing ILS fund Atropos.
"By the end of 2021 we will offer clients three avenues," said Conoscente. "SCOR's own balance sheet protected by retrocession, ILS funds (we might front the ILS funds) and then a different balance sheet where SCOR writes on behalf of somebody else."
The aim is to improve the client proposition while enhancing its fee income stream from ILS. The acquisition of Coriolis was to get to a credible size, he added. SCOR now has ILS assets under group management over €2 billion.
"What we want to do is offer capacity on SCOR's balance sheet, offer our clients an alternative with the ILS funds, and then as more of a midterm objective also potentially write on behalf of a different balance sheet."
Conoscente said the ILS market had experienced a bit of "weeding out" following another major catastrophe loss years in 2018. "Players who were on the fringes exited and were surprised by the amount of losses they suffered."
"The investors that are still involved are cognisant investors," he continued. "The real difference is they are more demanding. The returns they were happy to live with in 2017 and 2018 are definitely not the same in 2019. They are asking for higher prices, higher attachment points etc, so in a way it was a good wake-up call for the ILS market and the players we have left are going to want to be there for the long term and are also now more professional players."
Despite the hardening trend the reinsurance industry has seen so far in 2019, the correction has been more muted than on the primary and retro side.
"The cycles are not as abrupt as they used to be," said Conoscente. "The current cycle is not really being driven by reinsurance. On the primary side companies have been forced to focus on technical profitability and then you have the retro side, where after the events of 17/18 the retro market is hardening, capacity is shrinking and pricing is going up."
"Reinsurers are sort of in the middle," he added. "Having higher costs of retrocession being applied to the business, and at the same time profiting from the price improvement on the primary side, but still pushing for pricing improvement on the reinsurance side."
He thinks further price improvements are needed to make reinsurance a "sustainable, profitable business", particularly given the sustained low interest rate environment. "We've really had 15 years of price decreases and where you look at the pricing environment today, it's really only at around 2014/2015 price levels, and back then we weren't jumping up and down and saying these are the best price levels in the world."
"The environment has definitely improved but it has to improve further. The business model we have in re/insurance is around the financial income at least covering the cost of operating the company, and today it's very difficult to do that when interest rates are so low."