Catastrophe risk modelling specialist RMS has launched a high definition inland flood risk model for the United States, which it hopes will help insurance and reinsurance firms to establish and expand flood risk underwriting businesses.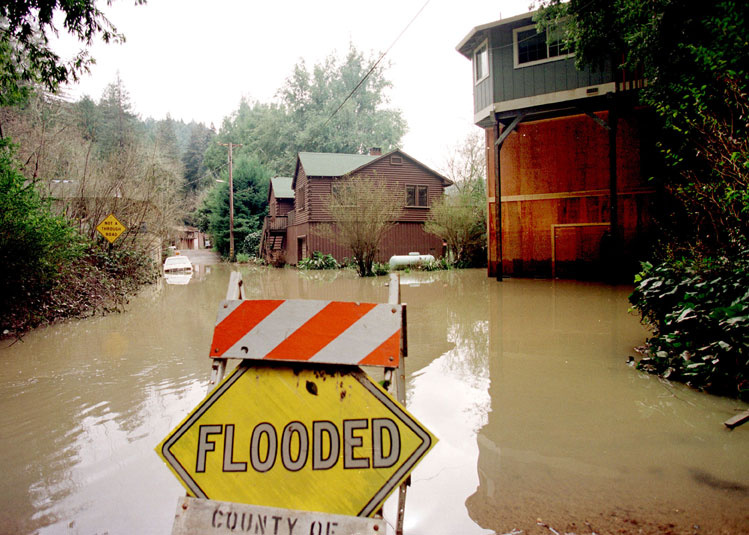 The new RMS U.S. Inland Flood HD Model covers all types of inland flooding events, including events as a result of tropical cyclone and non-tropical cyclone rainfall.
The model is coupled with the RMS North Atlantic Storm Surge Model enabling a holistic view of inland flood risk alongside coastal flood and wind risk driven by U.S. hurricane events.
RMS Vice President, Dr. Pete Dailey, commented on the launch, "The market demand for flood insurance is growing, but to date the industry has lacked a tool to enable a rigorous and comprehensive treatment of all sources of flood risk. We are excited that our investment of over 60 man-years of development effort have culminated in a tool that meets this broad market requirement."
RMS Vice President, Arno Hilberts, added, "This model is based on state-of-the-art hydrodynamical modeling, and is the first of its kind to be explicitly calibrated to a both depth and flow observations, and validated using flood zone and flood depth information from FEMA, as well as detailed claims data. This makes is unique, and enables our clients to use the model all the way from portfolio-management to the point of underwriting."
Awareness of U.S. flood risk and the large gaps in coverage that exist has been heightened by recent hurricane events including last year's Harvey and this year's Florence.
Flood risk is an underinsured and government or taxpayer retained risk, providing opportunities for insurance and reinsurance firms to expand their flood coverage and increase insurance penetration as a result.
The new RMS U.S. flood risk model will help re/insurers to analyse flood risk and translate the hazard to physical damage and financial cost information across a full range of residential, commercial and industrial structures.
Importantly the new HD Financial model that is included helps with analysing cross-peril exposure correlations and allows for seasonality to be considered. As a result time-dependent reinsurance policy terms can be modelled and assessed, helping with structuring of risk transfer arrangements.
RMS said that, "Such innovations facilitate risk differentiation and competitive underwriting and pricing to quickly optimize risk selection, while managing and ultimately growing a profitable portfolio."
With the flood insurance market expected to present an opportunity for privatisation of risk outside of the NFIP and reinsurance capital required to support that goal, analytics and modelling tools are going to play a key role in flood risk market development and expansion.
RMS Chief Risk Modeling Officer, Dr. Mohsen Rahnama stated, "With the NFIP's recent removal of the non-compete clause for Write-Your-Own carriers, and it's pending reauthorization in November, we are hopeful that private participation in the flood insurance market will only increase. As the market evolves, those writing flood insurance will rely on a model that allows them to accurately capture the full range of potential losses from inland and coastal flooding."
Register today for ILS Asia 2023, our next insurance-linked securities (ILS) market conference. Held in Singapore, July 13th, 2023.
Get a ticket soon to ensure you can attend. Secure your place at the event here!