Risk Management Solutions (RMS) have finally issued an insured loss estimate for the earthquake and tsunami disaster in northeast Japan on the 11th March. RMS estimate that insured property losses from the event will be between $18 billion to $26 billion. Adding in life and health claims they put the final insured loss at somewhere in the $21 billion to $34 billion range.

RMS expect that the events in Japan will result in the largest insured loss to hit the re/insurance markets in more than five years affecting many different lines of business in both the Japanese local market and the international markets. The RMS estimate does include both modelled direct and contingent business interruption. They highlight that contingent business interruption estimates have a high degree of uncertainty, it's widely expected that the knock on effect to certain industries and manufacturers could last for years.
"Insured exposure in Japan is a complex landscape of coverage, varying considerably by class of exposure and line of business," said RMS' chief research officer, Robert Muir-Wood. "The biggest challenge to loss modeling of the Tohoku event is not the details of the property damage itself, but rather sampling and modeling the underlying pattern of insurance take-up rates and restricted terms of coverage. Residential and commercial earthquake insurance was purchased in areas where people perceived the threat, but the Tohoku earthquake was not an event they were led to expect."
RMS have published a detailed paper on the event and their insured loss estimate which you can access here. There's no mention of a new Paradex index value or about the fate of any catastrophe bonds from RMS just yet.
AIR Worldwide estimated the insured loss from this event at between $20 billion and $30 billion. EQECAT estimated it at between $12 billion to $25 billion.
———————————————————————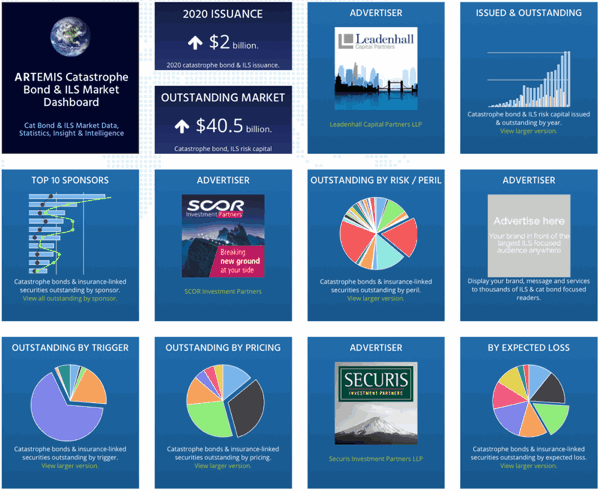 Analyse catastrophe bond market issuance using the Artemis Dashboard and Charts.
We've tracked more than 650 cat bonds and related ILS transactions since 1996, all of which are included in our extensive Deal Directory.
Use the Artemis Dashboard and our Cat Bond Market Charts to analyse this market!