Moody's has placed the notes of Genworths' River Lake Insurance Company IV Ltd. subordinated notes on review direction uncertain. The River Lake IV transaction was initiated by Genworth to provide it with reserve relief under Regulation XXX. While not strictly a life insurance securitisation, the deal was supposed to provide Genworth with a source of funding and reinsurance for their reserves.
Moody's have placed these notes on review prior to a possible downgrade due to the economic and credit conditions which affect the investment portfolio of River Lake IV. They say the likelihood of significantly higher losses to the investment portfolio is the reason for this due to the types of instruments which make up that portfolio. They note that the underlying insurance risks haven't changed much while the investment risk has.
This shows that the securitisation market isn't yet out of the woods as far as the current economic climate is concerned and serves to strengthen the need for anyone issuing an insurance linked security to ensure they keep correlation to a minimum and only invest in highly rated funds. We've seen this happening in recent deals but warnings such as this highlight it needs to become a standard practice.
———————————————————————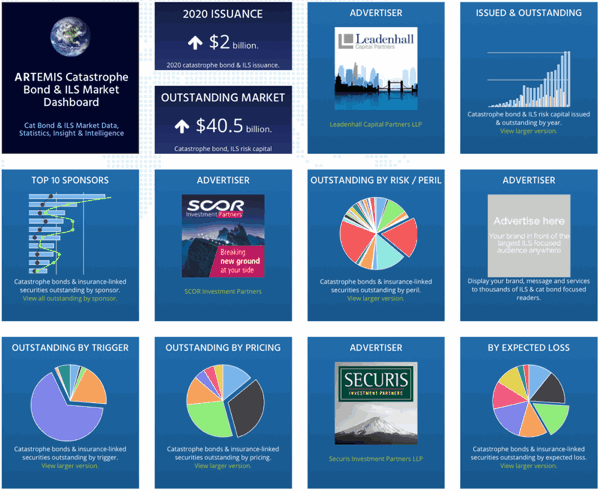 Analyse catastrophe bond market issuance using the Artemis Dashboard and Charts.
We've tracked more than 650 cat bonds and related ILS transactions since 1996, all of which are included in our extensive Deal Directory.
Use the Artemis Dashboard and our Cat Bond Market Charts to analyse this market!