USAA has closed it's latest catastrophe bond issuance Residential Reinsurance 2010 Ltd. at a final size of $400m. More details on the transaction are available in our Deal Directory.
The deal resulted in four tranches being created (we originally reported on three here). Classes 1 to 3 are all to be calculated on a per-occurrence basis while the Class 4 tranche will be calculated on an annual aggregate basis. The fourth tranche was not given a rating as it wasn't submitted to the rating agency.
———————————————————————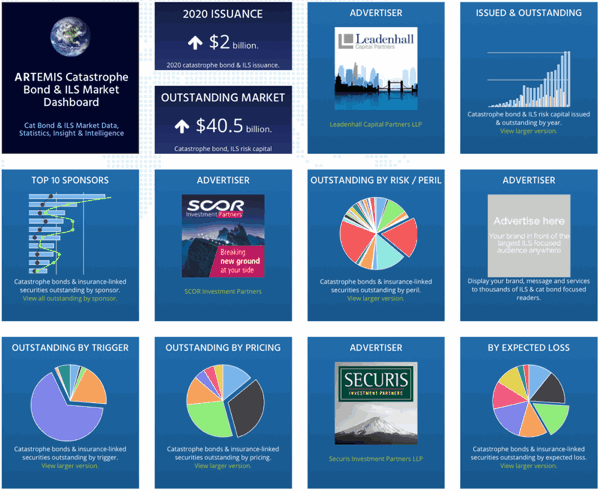 Analyse catastrophe bond market issuance using the Artemis Dashboard and Charts.
We've tracked more than 650 cat bonds and related ILS transactions since 1996, all of which are included in our extensive Deal Directory.
Use the Artemis Dashboard and our Cat Bond Market Charts to analyse this market!