Reinsurers have been announcing the extent of their losses from hurricane Ike for a couple of weeks now, but we still have no official word from the ISO-PCS team as to the total loss incurred from the storm and whether the magic $10b number has been exceeded.
$10b is a loss trigger amount for a variety of instruments such as IFEX event-linked futures and industry loss warranty contracts.
The Insurance Insider is reporting an initial estimate from PCS (Property Claims Services) of $8.1b which is under the trigger amount, however that has yet to be confirmed. At the same time, Munich Re have published their loss estimate for hurricane Ike which they peg at around $400m. In the same release (from Reinsurance Magazine) they say they expect Ike to give rise to market losses of $15b which would surpass the trigger.
Some clarity around the actual impact of Ike would seem to be needed so reinsurers and anyone else with interests in potentially affected ILW's or ELF's know where they stand.
———————————————————————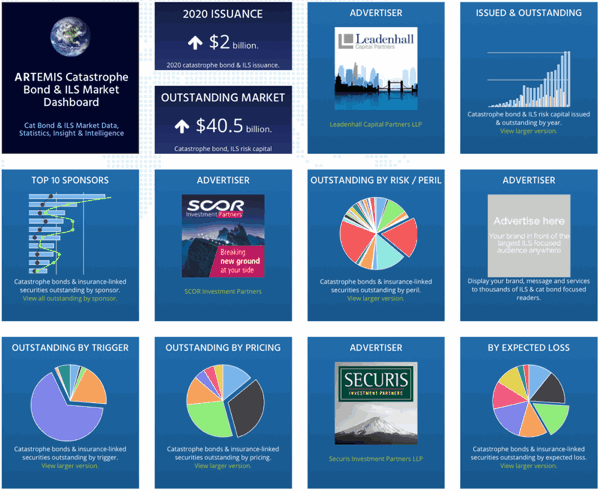 Analyse catastrophe bond market issuance using the Artemis Dashboard and Charts.
We've tracked more than 650 cat bonds and related ILS transactions since 1996, all of which are included in our extensive Deal Directory.
Use the Artemis Dashboard and our Cat Bond Market Charts to analyse this market!