The insurance and reinsurance industry loss from European windstorm (extratropical cyclone) Zeus, which struck France in March 2017, has been reduced for the final estimate by PERILS AG, falling from EUR 284 million to a now finalised EUR 272 million.

Initially, PERILS had pegged the windstorm Zeus loss at EUR 192 million (US$204m), which increased at the next update by 40% to EUR 269 million (US$303 million), then rose another 6% to EUR 284 million, but has now fallen to EUR 272 million.
This is now the final loss estimate for the impacts to the insurance and reinsurance industry from windstorm Zeus.
Zeus struck France as one of a series of extratropical low-pressure systems that tracked across the British Isles and Northern Europe. Zeus became embedded in a strong jet stream which took the windstorm rapidly across northern France and into northern Italy during the 6th and 7th March 2017.
The highest wind gust value recorded during extratropical cyclone Zeus, of 193km/h, was recorded in Camaret-sur-Mer in Brittany, France. In south-eastern France, gusts of 185 km/h and 157km/h were measured in St Raphael on the Côte d'Azur and Ajaccio in Corsica respectively.
As the fourth and final insurance and reinsurance market loss estimate for windstorm Zeus from PERILS the data will be available by CRESTA zone and property line of business.
———————————————————————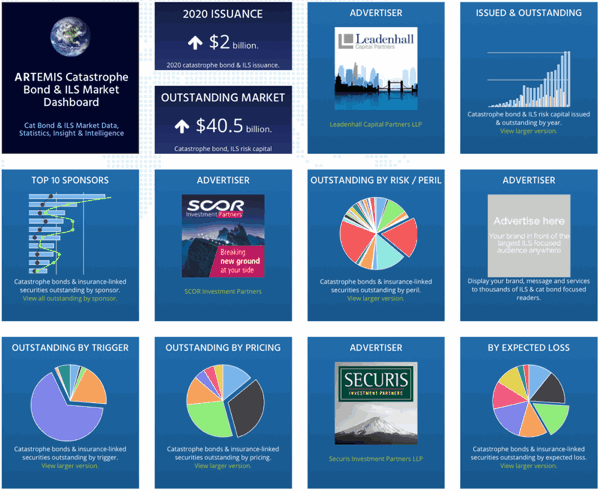 Analyse catastrophe bond market issuance using the Artemis Dashboard and Charts.
We've tracked more than 650 cat bonds and related ILS transactions since 1996, all of which are included in our extensive Deal Directory.
Use the Artemis Dashboard and our Cat Bond Market Charts to analyse this market!