The Parkton Re cat bond issued by Swiss Re America has closed successfully. The deal which started life at $125m was upsized due to demand to $200m demonstrating again the appetite of investors to diversify investment portfolios into the insurance linked securities arena.
Parkton Re, though issued by Swiss Re, is designed to provide them with a source of reinsurance capacity for an agreement with the North Carolina Joint Underwriting Association (the FAIR plan) and North Carolina Insurance Underwriting Association (the Beach Plan). The deal, issued in a single tranche, will run for two years and matures in May 2011.
It's the first time that one of the state run wind pools has utilised the capital markets as a way to secure their reinsurance cover and might open the doors for other state catastrophe pools to enter the market. Another unique feature, and one that will have helped to encourage investors to the deal, is that it exclusively covers North Carolina hurricane risk making it a good bond to diversify into.
More details on this and every other catastrophe bond in our Deal Directory.
———————————————————————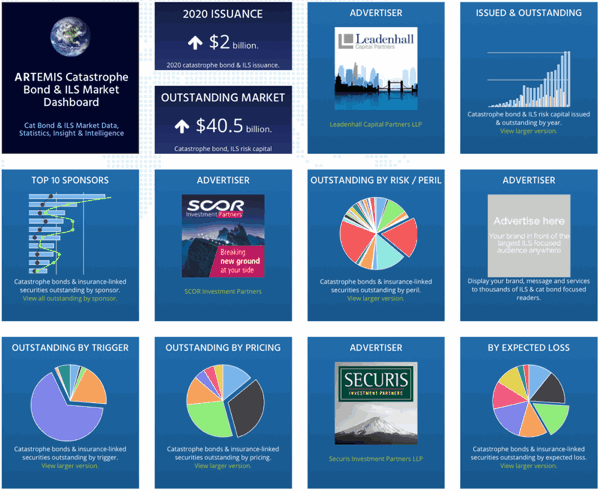 Analyse catastrophe bond market issuance using the Artemis Dashboard and Charts.
We've tracked more than 650 cat bonds and related ILS transactions since 1996, all of which are included in our extensive Deal Directory.
Use the Artemis Dashboard and our Cat Bond Market Charts to analyse this market!