Global reinsurance giant Munich Re has followed suit with much of the market, in electing to pass on more premiums to de-risk at a time when the improved market conditions have allowed it to grow its underwriting book on the front-end.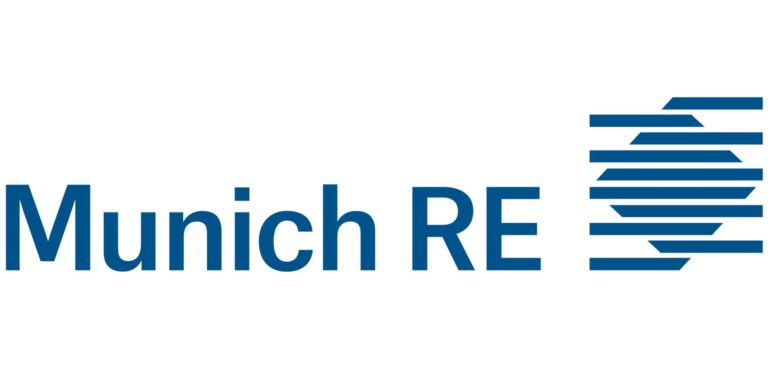 As major reinsurers have been taking advantage of higher available rates at the renewals this year, following the hurricanes and catastrophes of 2017, they are also being careful to control their probable maximum losses (PML's) utilising retrocession and also third-party capital as they cede more risk to external parties.
Munich Re had underwritten a huge 42% more in terms of property & casualty reinsurance premiums at the July 2018 renewal season, which followed growth in the P&C reinsurance book of 17% in Q1 this year and then underwriting 8.1% more premiums at the April renewals.
Alongside the expansion of the portfolio Munich Re has also been ceding more in terms of premium volume, utilising more retrocession and third-party capital, both providing a way for the reinsurance firm to share in its underwriting successes and losses, while moderating its PML's and protecting itself from peak exposures.
Much of the growth achieved in January and July has been in the United States market and the Caribbean, where Munich Re found some of the best reinsurance rate increases.
That suggests catastrophe risk exposure may have risen somewhat at the reinsurer and it's likely that some of the additional protections and cessions will have been to ensure its exposure to major U.S. wind risks are kept under control.
But Munich Re has said that its exposures remain controlled, relatively level with previous years, although that is most likely on a percentage of its book basis, rather than overall cat exposures assumed or written.
During the reinsurance firms second-quarter earnings call, executives explained to analysts that the peak risk exposures remain under control.
CFO Jörg Schneider commented that the growth achieved remains well within the Munich Re risk appetite, adding that the firm does not have an increased budget for peak risks.
However he did note that there is a "slightly higher usage of these budgets at the moment, but mostly due to currency effects."
As a result, Schneider said that, "There's absolutely not a quantum step with regards to our risk exposure and there are also no major changes with regards to our retro coverage."
During the second-quarter of 2018 Munich Re's ceded premiums written were EUR 556 million, a 46% increase on the EUR 381 million ceded in the second-quarter of 2017.
For the first-half of 2018, ceded premiums written at Munich Re reached EUR 1.092 billion, up by 36% from the EUR 802 million ceded in the prior year period.
So the reinsurer has ceded a greater proportion of premiums, but this has been roughly in-line with the increased premiums underwritten on the front-end of the business.
Commenting on the use of retrocession, Schneider said, "It has been a more opportunistic usage of the retro market, but no major change there, especially not such an enormous increase."
However the company is changing the mix of reinsurance capital sources that it utilises, with more risk being ceded through third-party capital vehicles than before.
Schneider explained, "We use more sidecars than we did in the past, but the traditional retro has reduced to the same extent."
Munich Re has been seen to be using its sidecar vehicle Eden Re increasingly, as well as entering into private sidecar arrangements such as the Leo Re transactions with Dutch pension investor PGGM.
It seems these third-party investor backed sidecars are benefiting as Munich Re shifts its mix of reinsurance capital sources more towards the capital markets, while at the same time more traditional retrocession providers may be losing out.
The trend of reinsurance firms ceding more risk as they underwrite more, while not unexpected, shows that despite price rises the risk management processes at major reinsurers mean that they are likely to increasingly call on capital support, traditional retrocession and third-party capital, to help them manage the exposures in their enlarged underwriting books.
View all of our Artemis Live video interviews and subscribe to our podcast.
All of our Artemis Live insurance-linked securities (ILS), catastrophe bonds and reinsurance video content and video interviews can be accessed online.
Our Artemis Live podcast can be subscribed to using the typical podcast services providers, including Apple, Google, Spotify and more.