Concerted action in the form of public-private partnerships is required from governments, insurers and pension providers if they are to tackle the risk of increased life expectancy. In its new report 'A short guide to longer lives: Longevity funding issues and potential solutions' published today, Swiss Re warns that time is running out for effective longevity funding solutions.

The report warns that underestimating life expectancy can be fatal for pension providers and an underestimation as small as 1 year could cause a 5% increase in a pension plan's liabilities. The report looks at what re/insurers and others can do to help address these issues and urges government to look at public-private initiatives to reduce any exposure to longevity by the taxpayer.
The report proposes possible solutions to the issue and calls for the capital markets to play a large part in funding these risks, expecting risk transfer and insurance-linked securities to play a key part. Swiss Re says that index instruments such as the Life & Longevity Market Association (LLMA) initiative we featured here could provide the basis for a liquid market in longevity risk to be established.
Head of Swiss Re's Life & Health Division, Christian Mumenthaler, said: "While life expectancy is on the increase, the time required for implementing effective longevity funding solution is running out. Insurers, governments and pension providers must act now to ensure that living longer remains a benefit to society rather than a financial burden."
The effects of an ageing population on pension funds is something that insurers and pension providers have to get to grips with quickly. We expect to see this market grow during 2010 and hope to see reusable deal structures being proposed to help make issuance as smooth and quick as possible.
———————————————————————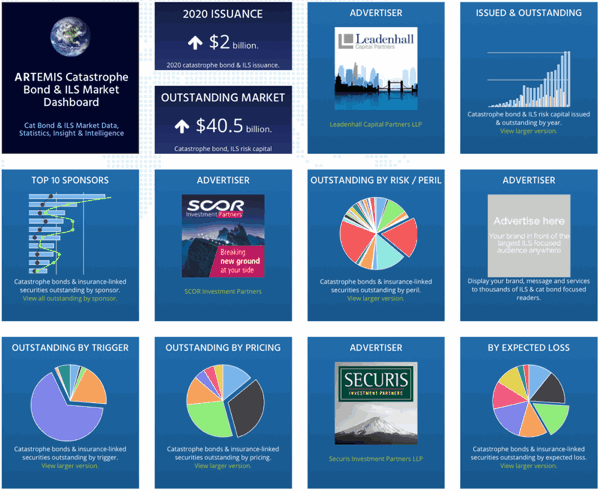 Analyse catastrophe bond market issuance using the Artemis Dashboard and Charts.
We've tracked more than 650 cat bonds and related ILS transactions since 1996, all of which are included in our extensive Deal Directory.
Use the Artemis Dashboard and our Cat Bond Market Charts to analyse this market!