A number of industry-loss warranty (ILW) contracts providing retrocessional reinsurance are set to pay out after the latest updates to third-party data providers estimates of insurance industry losses caused by last year's hurricane Irma.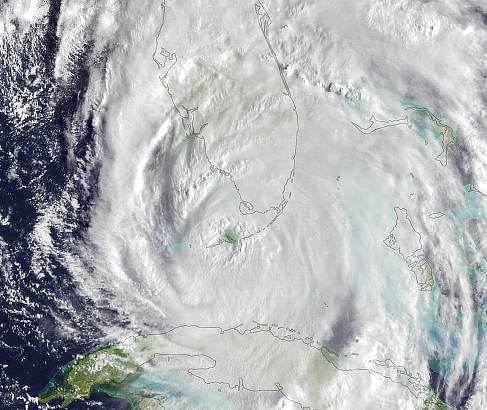 At the beginning of July the industry loss estimate for hurricane Irma passed another key ILW trigger point we understand, resulting in a further hit to traditional and alternative or ILS fund capacity providers to some affected transactions.
We're told that two triggers have actually been breached, a new high for hurricane Irma losses in Florida alone, as well as a new total across the U.S. and Caribbean, both of which could affect certain industry loss trigger reinsurance and retro contracts, including ILW's.
The rising hurricane Irma losses are due to the creep in terms of assignment of benefits (AOB) related costs, loss adjustment expenses and adjusting costs, plus other claims inflationary causes, as well as increases in insurers own views of the loss due to re-opened claims.
It seems that some single trigger ILW's focused on Florida wind only are definitely impacted, and some covering U.S. wind events may be affected, so a number of ILW's face losses as a result, we're told.
Additionally, we're told there are so-called window ILW's that may have been put more at risk by the latest updates and some aggregate industry loss contracts may also be considered more at risk now.
The impacts to ILW's have hit the July returns of the Mercury investible Catastrophe Risk Index (or MiCRIX for short), an index developed by Bermuda based industry loss warranty (ILW) focused investment manager Mercury Capital that tracks the performance of a diversified reference portfolio of peak peril ILW's.
The MiCRIX was down -1.98% in July 2018 and the month is the second in 2018 where the Index has been hit after industry loss estimates increased for hurricane Irma and some more ILW's were triggered.
Certain ILS funds will have suffered from this latest hurricane Irma hit, but it's possible the losses may only be accounted for in August for some.
Importantly though, as the industry losses rise from hurricane Irma it also means more attrition to affected reinsurance contracts and rising loss estimates for ceding re/insurers, which could mean more loss adjustments for at-risk contracts in months to come, which could affect ILS funds that invest in collateralized reinsurance, quota shares and other private ILS deals.
Register today for ILS NYC 2023, our next insurance-linked securities (ILS) market conference. Held in New York City, February 10th, 2023.
Get a ticket soon to ensure you can attend. Secure your place at the event here!