Mergers & acquisitions between major insurance and reinsurance firms continue to drive consolidation and rating agency Standard & Poor's explains in a new report that it sees M&A as just one of the ways traditional players are responding to the threat posed by ongoing reinsurance and capital markets convergence.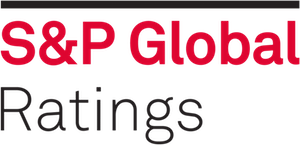 Difficult reinsurance market conditions and structural challenges continue to weigh on the competitive position of traditional reinsurers, making scale, diversification and value-added service provision all increasingly important as reinsurers seek to retain relevance, says S&P.
M&A is still considered one viable option to help traditional companies enhance their competitive position, adding reach, diversification into primary risks (or into reinsurance and specialty lines for primary players), while also helping them to broaden their product lines and become increasingly important to their ceding partners.
However, S&P does not think that M&A is a panacea for the challenges faced in reinsurance, adopting a neutral view of such deals due to the risks they pose and the lack of certainty that they actually help the participants achieve anything other than a prolonging, or temporary staving off, of their difficulties.
Global reinsurance firms are being forced to review their long-term relevance, S&P explains, and with pressure from capital markets participants continuing, while pricing remains dampened by the influence of the capital markets and abundance of traditional capacity, the rating agency notes that some reinsurers have been using M&A as a strategic response to the challenges they face.
Noting that, "We do not anticipate any let-up in the key factors underlying the sector's structural headwinds," S&P continues to explain that, "M&A is just one of the strategies reinsurers are using to prepare for the task of rebalancing the reinsurer/broker/cedant relationships and further adapting to the convergence of reinsurance and the capital markets."
As responses go, in an environment where expenses are high and need to come down, while efficiency of the traditional business model can at times be questionable, adding cost and complexity, as well as effort and time, to enter into, complete and integrate a merger or acquisition, is perhaps an additional risk and one that certain companies should not be taking (given market conditions).
Of course there are examples currently where M&A creates synergies, significant scale and also enhances access to efficient capital.
Here we are thinking the AXA – XL and AIG – Validus deals, both of which seem to be positioning the resulting entity well to take advantage of market conditions, for a time at least.
But smaller M&A remains the most risky, we'd suggest, as unless purely additive and layering on incremental, diversifying business, it is hard to see how the effort involved can be expected to pay off in the softer term. While be the time the longer-term comes around the market may have moved on so much further that re/insurers find the effort has not helped anywhere near as much as they had hoped it would.
S&P explains its thinking on M&A, saying, "A well-executed strategic deal that has a sound rationale can improve prospects for the combined entity through a stronger competitive position built on scale, product expertise, diversity, and profitability, all of which can help maintain or potentially strengthen the creditworthiness. That said, such deals carry risks for both the acquirer and the target that can't be overlooked, especially given the industry's mediocre track record."
As responses go then M&A is a risky one, but is it even a sensible one and if the capital markets and ILS's business model threatens your existence so much should you even be trying to spend your way out of it?
As we've noted before, re/insurers are in some cases spending their way into the future and there are no guarantees that this is going to work.
With the sector fragmented and challenged still, S&P expects that M&A will remain favoured by some.
Explaining, "Therefore, we expect conditions to favor M&A and further consolidation for the next few years. The market has shifted slightly over time, boosting the power of brokers, the capital markets, and large cedants–if the sector can coalesce around some large players, it may perhaps regain its balance."
Scale and diversification are set to define competitive position for many, S&P says, but there remains no certainty that this is going to drive the long-term success major players are seeking.
Insurance and reinsurance players need to be agile and adaptive, to respond to market conditions and become more open to leveraging marketplaces, placement platforms and also in using their data better.
The same goes for the ILS market, which is also going to have to adapt continuously from here on, in order to cement its own relevance in reinsurance for the future.
Keeping pace of the changes in this market is tough at times. We believe things are still accelerating and as a result any knee-jerk responses to market conditions have a very good chance of ending up being the wrong move.
"We foresee a more consolidated market in the next few years as structural changes in the sector weigh on reinsurers and while capital is still relatively cheap. Another mega deal involving players that shakes up the market order won't be a surprise," S&P comments.
It wouldn't surprise us either and players, traditional or alternative, need to remember that capacity isn't everything.
Cost-of-capital is a decent part of it. But the ability to get paid for the expertise and value you offer to the market is key. Lose that and survival may not be guaranteed.
———————————————————————

View all of our Artemis Live video interviews and subscribe to our podcast.
All of our Artemis Live insurance-linked securities (ILS), catastrophe bonds and reinsurance video content and video interviews can be accessed online.
Our Artemis Live podcast can be subscribed to using the typical podcast services providers, including Apple, Google, Spotify and more.
—————————————