With the overall insurance and reinsurance industry facing losses as high as $100 billion from recent hurricanes Harvey, Irma and Maria, as well as other third-quarter catastrophe events, the experience will provide the ILS market with a chance to "define the viability and effectiveness of the 144A product," says David Priebe of Guy Carpenter.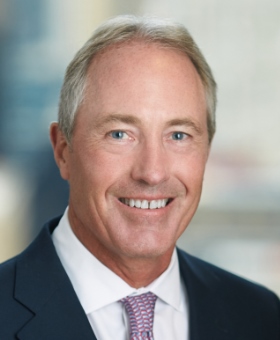 The capital markets and ILS fund investors face paying a significant chunk of the overall industry loss from recent events, particularly hurricane Irma, and the aggregation of multiple loss events and large retrocession losses have provided the ILS market with a chance to learn from the past and improve its products for the future.
"The recent series of catastrophic events – earthquakes in Mexico, Hurricanes Harvey, Irma and Maria – is reminding cedents that reinsurance is also one of the most effective ways to protect corporate capital bases from these events," explained David Priebe.
With alternative capital and ILS now a key component of the overall insurance risk capital stack, these events have provided the test some have been waiting for and an opportunity for the market to trade forward with learnings from these events to help improve the ILS market's products.
Priebe explained, "The earthquake and hurricanes also provide an opportunity to define the viability and effectiveness of the 144A product. We expect that these instruments will demonstrate their effectiveness and serve their intended purpose."
Learning from losses is vital for the future health of the ILS and catastrophe bond market, with recent hurricanes providing an ideal test of processes, claims paying and recapitalisation for most ILS managers.
The events have also tested terms and legal aspects of ILS structures, offering a chance to make enhancements where the biggest test in the market's history exposes the need.
Preibe went on to explain that while major the recent losses will likely reinforce the value of reinsurance as a whole, as well as the important role ILS and the capital markets now play in the industry.
He explained, "Reinsurers have built up capital during the recent favorable years, while capital-market investors seeking non-correlated investments have put record amounts of money into catastrophe coverages."
But he doesn't expect extreme hardening of the market, "Harvey on its own is likely an earnings event that will probably not require an increase of industry capital; the addition of the cumulative effect of the earthquakes in Mexico and Hurricanes Irma and Maria, however, could create a capital event. Yet with abundant capacity – and, of course, depending on the final numbers – the aggregate impact may be a one-time firming of rates, halting decreases that recently began to moderate as reinsurers approached technical pricing floors."
Priebe said that he expects the reinsurance sector to continue to trade forward as normal, with growth in reinsurance purchasing in all its forms to be expected, as the value of the products (alternative and traditional) are made clear by the recent catastrophe events.
Join us in New York in February 2018 for our next ILS conference