In our discussions with market sources regarding the upcoming reinsurance renewals one trend that keeps being raised is that many Lloyd's markets are leaving their reinsurance and retrocession renewals very late, which may come back to bite them.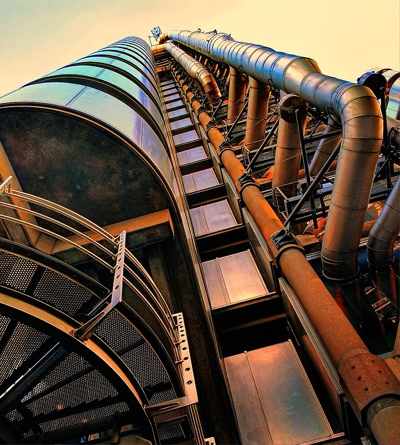 In the situation the market currently finds itself in, where capacity looks scarce at the retrocession level despite some traditional players looking to make hay and this looks set to be a driver of reinsurance price in some cases, leaving your renewal until the last-minute may be the wrong strategy.
We've had sources tell us the Lloyd's market looks in complete disarray, with respect to the upcoming renewal season.
While others have told us that the markets who are purposefully holding their renewals back may be penalised on price, as going earlier would surely have secured more favourable reinsurance and retro pricing.
Lloyd's underwriters have been dealing with stringent asks from the market itself, with syndicates facing the prospect of reduced capacity and in some cases tougher capital requirements in order to keep trading in 2019.
So you'd think these syndicates would have been planning their purchases of reinsurance or retro in such a way as to take advantage of the best market conditions they can?
Seemingly not. Reports suggest many Lloyd's programs haven't even been presented to the market yet and for those that have, quotes are coming in very slowly now.
A handful of buyers got out early and secured their retrocession before the California wildfires hit, among them French reinsurer SCOR which tends to make an early start on its plans.
This now looks like the shrewdest of moves, given the expectation of a retrocession capacity crunch as we move towards year-end.
But others have left their renewals very late, both on the reinsurance and retro side, among which are the Lloyd's players, who of course have had plenty to deal with lately in response to the market's efforts to boost profitability.
With some Lloyd's syndicates facing a 2019 with less capacity and more stringent capital requirements, the prospects of having to place a reinsurance or retro program in December under the current market conditions will be a significant concern.
Chances are these Lloyd's markets are likely to be penalised for being late now, as the capacity providers will hold all the cards and we understand most are holding back on their quotes as well.
While both traditional and collateralized or ILS fund markets offering reinsurance and retro are awaiting firmer numbers of the California wildfire losses, it means the majority are playing a waiting game before responding to the many requests for renewal quotes they will now be receiving.
This is putting these programs, which aren't all from Lloyd's by the way others are late too, at-risk of facing higher pricing than anyone who's already brought their program to market.
As we wrote last week, some of the sidecars have been struggling to secure enough capacity for their renewals, or failing to meet their targets, and we're told this is continuing for others in the market right now.
While reinsurance and retro markets are being more choosy about where they deploy capacity, underperforming Lloyd's syndicates are unlikely to be the benefits of any goodwill, leading to the chance of them being forced to pay higher prices or relax their terms.
For a Lloyd's syndicate that faces a 2019 with less capacity to deploy and stronger capital requirements, paying more for their reinsurance or retrocession will further dent their chances of profitability in the year ahead.
Given the stronger capital requirements and more stringent oversight faced, some of the less well performing syndicates are forced to buy more reinsurance or retrocession anyway at this renewal.
Now, being late and having hit a market juncture where capacity looks likely to crunch, or at least be much more picky about where and at what price it is deployed, these Lloyd's syndicates and markets face having to pay whatever is asked of them.
With both traditional and ILS fund markets now holding back their quotes, as they wait for greater clarity on where pricing may go as the renewal nears, there is a chance of price rises being amplified somewhat, by market forces, demand and some buyers just being forced to accept what they are proposed.
As well as market's waiting to find out their own losses from the wildfires, they are also waiting to find out how Lloyd's syndicates did, in addition to which the prospects of further loss creep from Irma, and the beginnings of creep or rising estimates from typhoon Jebi and hurricane Michael are also making them wary of backing the wrong Lloyd's player (at least at the wrong price).
There is a lot going on right now and this renewal season has become more challenging with each week that passes.
For those leaving it really late on purpose, there is a chance you'll now be penalised. For those forced to leave it late, you'll have to accept the terms you're offered.
Of course, nobody could predict the wildfires would be such a significant loss, nor that the recent string of global catastrophe losses would dent retrocession and some collateralized markets so badly. So the current state of the market was difficult to predict right up until the last week or two and as we all know things can move very fast in reinsurance.
But for Lloyd's market's that are already under a lot of pressure, the prospect of a difficult negotiation to renew what reinsurance or retro they can will not be welcomed.
One other point of note.
While Lloyd's markets may be struggling to fill their own renewals, we understand some are also struggling to secure their typical participations on others programs, even programs they've been part of for years.
It seems quality of capacity is also becoming a focus as this renewal continues to evolve, perhaps a trend that will benefit the collateralized markets in time.
Read more of our coverage related to the upcoming reinsurance renewals.
Also read:
Post-loss fundraising set to be more challenging for (some) ILS funds.
Traditional reinsurers targeting retro opportunities at renewals.
Reinsurance renewals may hold "surprise to the upside" – Twelve Capital.
2018 is the real test for ILS investors: Lohmann, Secquaero.
Cat bond liquidity benefits evident, as ILS funds sell to free up capital.
Some ILS funds struggle to even renew core portfolios, let alone grow.
Property catastrophe rates to rise at 1/1 & beyond: Everest Re management.
One sidecar pulled on lack of investor appetite, others questioned on terms.
Capital availability & losses to drive reinsurance rates at 1/1 renewals.
Retro losses could drive price increases in 2019: Goldman Sachs.
View all of our Artemis Live video interviews and subscribe to our podcast.
All of our Artemis Live insurance-linked securities (ILS), catastrophe bonds and reinsurance video content and video interviews can be accessed online.
Our Artemis Live podcast can be subscribed to using the typical podcast services providers, including Apple, Google, Spotify and more.