Economists at global reinsurance giant Swiss Re expect that alternative capital and insurance-linked securities (ILS) will continue to grow as a sector and will continue to curb the volatility of the overall reinsurance underwriting cycle, despite challenges faced from losses and loss creep.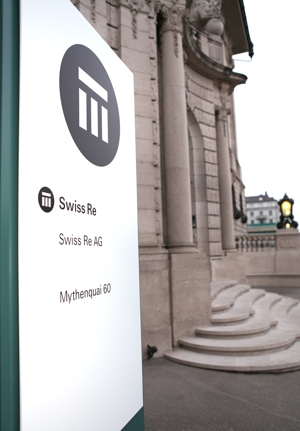 However, the economists in Swiss Re's Institute said that they also expect that alternative capital and ILS will remain relatively narrowly focused on shorter-tailed catastrophe exposures and other more investable lines of reinsurance business.
They don't foresee a significant ILS market expansion into longer-tailed lines of insurance or reinsurance, such as more general liability or workers' compensation where claims processes can be much longer.
They noted that alternative capital proved itself, "A reliable source of capacity during the active 2017 natural catastrophe season."
Swiss Re estimates that alternative capital accounted for 22% of total property catastrophe reinsurance limit in 2017, growing to around $95 billion in the first-half of 2018, four times larger than it was in 2010.
However, that $95 billion of ILS capacity only backs around $5 billion of reinsurance premiums, the reinsurer explained, given the lack of leverage in the fully collateralised business model.
It's not clear whether Swiss Re has accounted for the leverage ILS fund managers have been gaining through their work with fronting providers in its numbers, or not.
Having begun life as a tool for expanding catastrophe risk capital through securitisation, Swiss Re notes that ILS became an asset class in its own right once institutional investors gained an appreciation for the low-level of correlation and diversifying nature of its returns.
The reinsurer highlights that ILS assets and funds remained liquid through the losses of 2017 and beyond, but also explains that the collateralised nature of this reinsurance underwriting meant there were some challenges due to the large losses and also from the ongoing loss creep from hurricane Irma.
This challenges some ILS investors who wanted to roll-over investments into new opportunities but could not where their capital was trapped.
We've explored these issues in more detail in articles on the upcoming reinsurance renewal here.
Swiss Re observed the pressure on pricing that was exerted by alternative capital over the last five or six years and expects this trend to continue.
"We e predict that AC (alternative capital) will continue to curb the volatility of the overall reinsurance underwriting cycle," the reinsurer said.
Adding, "We believe that losses will be more widely spread with the help of institutional investor capital and the ease at which capital can enter and exit the AC sector."
Swiss Re also believes that the alternative capital and ILS sector will continue to experience growth over time, saying that it has "matured into an integral player in the growing market for catastrophe risks."
However the reinsurer does expect that ILS will remain more narrowly focused, on areas of risk where their shorter-tailed nature and advanced risk models makes them more transparent and able to be more easily commoditised.
"We do not foresee comparable advances in the modelling of casualty risks in the immediate future," the reinsurer explained.
In addition, Swiss Re says that alternative capital is, "Not well suited if the claims adjustment processes is lengthy and disputes tie up capital and collateral. Therefore AC is not viable for long-tail lines like general liability or workers' compensation."
Register today for ILS Asia 2023, our next insurance-linked securities (ILS) market conference. Held in Singapore, July 13th, 2023.
Get a ticket soon to ensure you can attend. Secure your place at the event here!