Lloyd's insurance market syndicate ICAT Syndicate 4242, who specialise in catastrophe lines of business in the U.S. including assisting some of the wind pools with cover, are said to be looking to the capital markets for alternative reinsurance sources according to the Insurance Insider. We've spoken with contacts in the Lloyd's market who are close to the ICAT business who have confirmed that such discussions have been ongoing.

This actually isn't that unusual at the moment. Many of the Lloyd's syndicates carry large catastrophe exposures and with reinsurance rates slowly rising, particularly in catastrophe hit lines of business, looking at the alternatives (one of which has to be the capital markets) can only be sensible.
ICAT are said to have discussed county-weighted industry loss warranties (ILWs) as one option. Insurance-linked securities of other types (such as catastrophe bonds) are likely to have been considered as options as well.
In the current market conditions any responsible Lloyd's underwriter should be considering alternative forms of capital and ILS and ILW could provide a perfect way for them to achieve a better rate-on-line with the reinsurance market as it is today. These types of discussions are likely to become more widespread as the mid-year renewals approach.
———————————————————————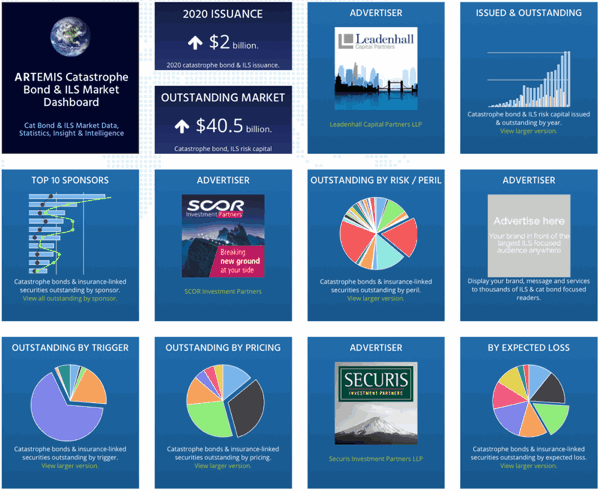 Analyse catastrophe bond market issuance using the Artemis Dashboard and Charts.
We've tracked more than 650 cat bonds and related ILS transactions since 1996, all of which are included in our extensive Deal Directory.
Use the Artemis Dashboard and our Cat Bond Market Charts to analyse this market!