Leadenhall Capital Partners, the insurance and reinsurance linked securities fund manager, has announced another new hire, adding Anthony Mensa Bonsu as a new non-life Portfolio Manager, who joins the firm from his most recent position with Sompo International.

Bonsu started at Leadenhall as a Portfolio Manager in the Non-Life investment team in September 2017.
He was previously working for Sompo International (the company formerly known as Endurance) where he held an underwriter role with a focus on specialty and reinsurance classes of business.
Bonsu started his career in the reinsurance industry at Montpelier Syndicate in London in 2009, working on property retrocession and London market treaty reinsurance, before expanding to also focus on specialty classes including engineering, workers' comp cat and nuclear risks. He also managed larger insurance accounts written on a delegated basis at the firm.
"We are glad to welcome Anthony to our team; he will complement to our skills in specialty and reinsurance business and broaden our existing relationships in the London market," Jillian Williams said.
This is the third appointment at Leadenhall in recent months, following on from the addition of Paul Haig and Hamza Khan, both to the business development team.
Join us in New York in February 2018 for our next ILS conference
———————————————————————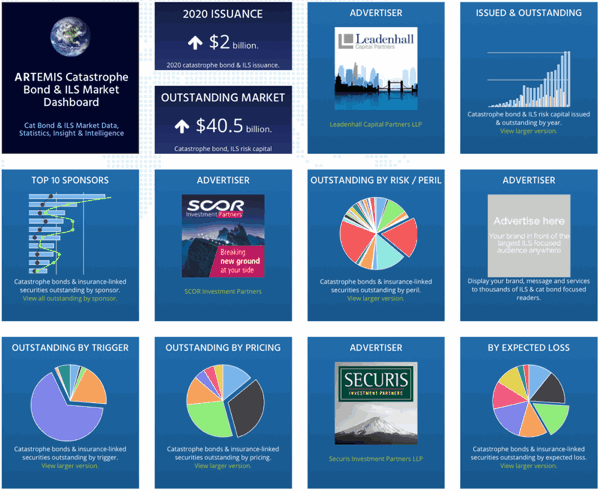 Analyse catastrophe bond market issuance using the Artemis Dashboard and Charts.
We've tracked more than 650 cat bonds and related ILS transactions since 1996, all of which are included in our extensive Deal Directory.
Use the Artemis Dashboard and our Cat Bond Market Charts to analyse this market!