The creeping insurance and reinsurance industry-wide loss from last year's hurricane Irma continues to impact the industry, with new loss creep estimates emerging from segments of the market that were most affected, now including Lloyd's of London syndicates and the leading Floridian primary insurers.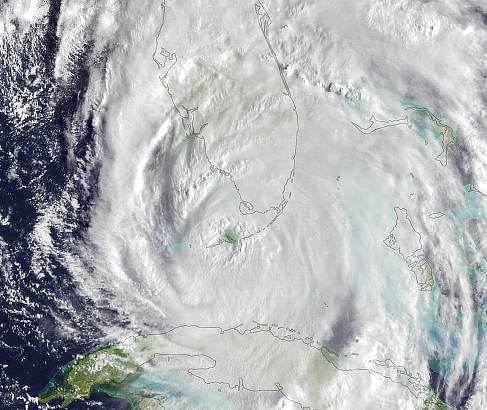 As the industry impact of hurricane Irma has continued to rise, exacerbated by issues such as increasing assignment of benefits (AOB) related costs, loss adjustment expenses and adjusting costs, plus other claims inflationary causes, as well as increases in insurers own views of the loss due to re-opened claims.
As a result of the hurricane Irma loss creep the industry loss estimates for the hurricanes impact have been on the rise through 2018, with the latest increases having caused the triggering of more industry-loss warranty (ILW) contracts, as we explained recently here.
Now, some of the creep underlying these impacts to ILW's has become clearer, as figures have emerged for how much the loss has been creeping for some of the largest Florida headquartered primary insurers and the Lloyd's marketplace.
First Lloyd's and as our sister publication Reinsurance News explained last week data from the market shows that Lloyd's syndicates experienced loss deterioration of just under £400 million in the second-quarter of 2018, at the mid-point of performance.
The most recent syndicate projections for the 2017 year of account (YoA) show further loss deterioration in Q2, much of which is likely to be from hurricane Irma as well perhaps as some from Maria and the California wildfires as well.
The mid-point estimate for the 2017 YoA for Lloyd's syndicates is now for a loss of £2.82 billion, up from a loss of £2.42 billion at the end of Q1, reflecting UK £400 million (roughly US $510m at today's exchange rate) of loss creep in the quarter as syndicates came to terms with their exposures from the 2017 underwriting year.
Now onto the Floridian primary insurers and as again reported by sister publication Reinsurance News considerable increases in their specific hurricane Irma loss estimates have been revealed.
For just four of the major Floridian primaries, FedNat, Heritage, UPC Insurance, and Universal Insurance, the hurricane Irma loss creep now amounts to more than $1 billion, since their original estimates were made.
FedNat recently revealed a new gross loss figure for Irma of $630 million, a 103% increase from the $310 million it announced at the end of Q3 2017.
Heritage Insurance Holdings, Inc. said recently that its hurricane Irma gross loss is nearing $800 million, again considerably higher than the $388 million it revealed in November of last year.
United Insurance Holdings (UPC Insurance) said that its gross reserves for hurricane Irma had increased by 56% to $623 million, driven by loss creep over the first-half of 2018.
Finally, fellow primary Universal Insurance Holdings has announced earlier this year that its total Irma loss would rise to $502 million, leading it to pass on another $50 million of Irma loss creep to its reinsurance panel.
So that's just slightly over $1 billion of hurricane Irma loss creep from just these four Floridian primary players, which suggests that across the Florida primary market as a whole the total loss creep will be a good deal higher.
The loss creep being experienced by the Lloyd's syndicates and these four Floridians is a clear example of the primary impact of LAE and other claims issues related to hurricane Irma, which is ultimately the cause of more of the losses falling to reinsurance markets, triggering ILW's and causing ILS funds to increase their loss estimates, as has been seen throughout the year so far.
Whether there is further loss deterioration to come is uncertain of course, but given the increase seen in the Lloyd's market just in Q2 2018 and the continued reports of LAE issues and AOB, it seems highly likely that there could be some further loss creep seen in the third-quarter as well.
Register today for ILS Asia 2023, our next insurance-linked securities (ILS) market conference. Held in Singapore, July 13th, 2023.
Get a ticket soon to ensure you can attend. Secure your place at the event here!