The use of insurance-linked securities (ILS), catastrophe bonds and collateralized reinsurance has transformed the reinsurance market and conquered the property catastrophe space, according to S&P, providing companies with a lever to acquire premium growth while still managing and controlling their peak exposures.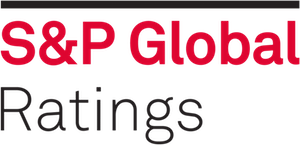 In a new report rating agency Standard & Poor's highlights the ability of the ILS market to bounce back from losses suffered in 2017 and the important role that alternative capital players in helping the global reinsurance market to trade forwards.
After an estimated $138 billion of losses in 2017, from hurricanes Harvey, Irma and Maria, as well as other global catastrophe loss events, S&P notes that, "there was more than enough inflow of alternative capital to renew coverage for cedants on Jan. 1, 2018."
The impacts of this capital being primed and ready to flow into the reinsurance market was a moderating of rates at the January renewals, S&P says that this had the effect of, "limiting the extreme price hikes that would traditionally have followed such severe losses."
Of course that's no bad thing, we'd say, as the ability of capital to exert its efficiencies in moderating costs and flattening the reinsurance market cycle has made reinsurance a more affordable and accessible lever for re/insurers to use, ultimately helping the insurance customer as well.
Reinsurance firms have been embracing alternative capital and ILS products, S&P notes, while the retrocession market is becoming increasingly dependent on ILS backed capacity which is dominating that marketplace.
This leads S&P to acknowledge that ILS and alternative capital has "transformed the market" especially in the property catastrophe space, but now it is broadening its horizons as well.
ILS and alternative capital products, such as collateralized reinsurance, sidecars and catastrophe bonds, have become a key tool in the reinsurer arsenal at a time when their own capital had been struggling to cope with the softer-for-longer reinsurance market conditions.
In fact, ILS and the capital markets have "helped the reinsurance industry to increase its premiums while maintaining its net exposures," S&P says.
This has been noted in recent months in the increased cessions that some companies are making to third-party capital, as they utilise capital with an appetite and ability to soak up risks at the flatter market rates as a lever to grow their books, without exposing their own balance-sheets.
This allows reinsurers to grow their portfolios, stature and importance to their cedants, at a time when doing this on their own balance-sheet capital alone may have been harder.
Moderating their exposures to peak zones, ILS capital has enabled many of the leading reinsurers to keep a foothold in markets such as Florida, where the underwriting returns may no longer support their cost of equity, like they used to.
The losses of 2017 did not dent investor enthusiasm for allocating capital to insurance and reinsurance risks, as the benefits of the asset class in terms of diversification and low correlation continued to be evident.
S&P highlights in the report that the ILS market has continued to grow, citing various figures and data points from Artemis' archive, such as the $100 billion of ILS fund manager and investment capital that we track, as well as our expansive catastrophe bond Deal Directory, as well as our range of cat bond market charts and analytics.
Highlighting the impressive growth of ILS capital seen after the losses of 2017, S&P says, "Alternative capital continued to grow, contrary to the expectations of some market observers. Investors, scenting the chance of increased returns, replaced capital that had been put aside as collateral to cover insured losses, enabling them to participate in the Jan. 1, 2018, round of renewals. As a result, the price hikes the industry has typically seen after previous catastrophe events were limited."
Of course it had been widely assumed that some ILS investors might exit the market following the emergence of the first major losses for the sector, but the ILS market demonstrated its resilience and willingness to pay its losses and reload in the wake of the 2017 hurricanes.
"We saw no capital flight following the negative investment returns that followed the 2017 hurricanes as losses were within investors' expectations. Indeed, the market was able to more than restore the collateral trapped following the 2017 events," S&P commented.
Now, "having conquered the property catastrophe business," S&P explains that the ILS market is now looking further afield for new sources of growth, as alternative capital tests new products in new lines of business.
But, "The increased complexity and longer tail of products in these sectors have yet to strike a chord with investors," S&P says, although progress is being made and capital is constantly finding ways to access a broader spectrum of risks.
Overall, the reinsurance market has now found ways to align third-party capital with its needs, using it for growth, protection, as a capital tool and companion balance-sheets.
But the fact that ILS and third-party capital is now considered to have "conquered" the property catastrophe space suggests that further expansion is likely to follow.
At what point the capital becomes less a lever and more a crutch for some reinsurers remains to be seen, as a time will come where some companies learn that they cannot generate the revenues they used to by using someone else's capital and simply earning the fees instead.
Not without a significant overhaul of their business model and expense base, that is.
As, if the use of ILS by reinsurers continues to expand, it will only be removing margin from their bottom-lines, as each unit of risk underwritten earns fees rather than full premium.
So now the industry faces a difficult juggling act, of capital sources to use versus earnings, versus a complete rethinking of their value-proposition to the industry and society as a whole (which some of the bigger companies are already attempting).
View all of our Artemis Live video interviews and subscribe to our podcast.
All of our Artemis Live insurance-linked securities (ILS), catastrophe bonds and reinsurance video content and video interviews can be accessed online.
Our Artemis Live podcast can be subscribed to using the typical podcast services providers, including Apple, Google, Spotify and more.