One of the ways the insurance-linked securities (ILS) and investments market has expanded in recent months is through backing quota share-type arrangements for a range of ceding companies, with this activity now outpacing collateralized reinsurance sidecars and helping to provide capacity to support ILS asset growth.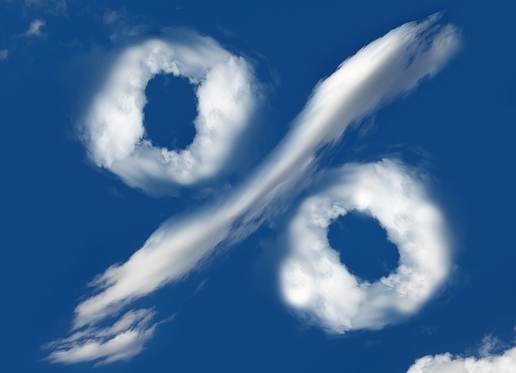 Quota shares are becoming an increasingly popular way for ILS funds, ILS investors and also asset managers that run strategies that invest in ILS or reinsurance contracts, to access business that has been underwritten and selected by experienced insurer or reinsurer teams.
For some major insurance and reinsurance firms, quota shares have been growing as the market continued to soften in terms of pricing over the last few years.
Following the major catastrophe losses of 2017, a number of re/insurers have significantly increased the sizes of their quota shares, with capital markets investors and ILS players becoming increasingly large backers of the arrangements.
Willis Towers Watson Securities, the capital markets and ILS focused unit of the insurance and reinsurance broker WTW, highlighted this trend in its recent market report, explaining that innovation in the structures of ILS continues to be seen, while at the same time the market is expanding by offering solutions that meet the needs of a broadening range of sponsors and investors.
Quota shares and the growing pool of capital markets and institutional capital backing them are a prime example of this innovation and expansion.
The ILS market has found quota shares a reliable way to build solid relationships with leading ceding insurance and reinsurance firms, with these structures becoming increasingly permanent pieces of the cedants risk transfer arrangements.
A quota share, much like a sidecar, can sit there alongside a balance-sheet as an efficient pool of capital that is willing to both take on a share of the losses suffered, as well as the profits of a re/insurers book of business.
The quota share can expand, or contract, as the re/insurers book grows, with the efficient capital able to help support growth as well as moderate the impact of losses that are suffered.
As a result, in the last year, quota shares have generally been seen to increase in size, as more and more re/insurers use them to support expansion into the slightly better priced U.S. property catastrophe reinsurance marketplace.
Following the 2017 catastrophes most re/insurers have grown this business, but at the same time tried not to retain too much more of it, instead opting to use quota shares to provide capacity to grow, while earning fees for underwriting and managing this business.
WTW Securities notes this growing trend, saying on innovation and broadening of the ways investors can access insurance-linked returns, "One example is the continued growth in ILS backing quota share type arrangements on a semipermanent basis."
Quota shares backed by the capital markets and ILS investors are not restricted to pure property catastrophe reinsurance either.
"Sources of risk have ranged from insurance portfolios to reinsurance portfolios, to facilities arranged by intermediaries for the benefit of their customers," WTW explained.
These semi-permanent and growing quota share arrangements are taking over the role of reinsurance sidecars, to a degree, with more growth seen in the quota share arena in recent months.
WTW continued, "While purely tactical sidecars may have not disappeared entirely, they have played next to no role in providing capacity following the 2017 losses."
Also, WTW does not feel that ILS backed quota shares are going to push out traditional re/insurers from providing this kind of protection, rather feeling that they are complementary in nature.
"New relationships with ILS complement rather than fully replace the relationships protection buyers have long held with insurers and reinsurers," WTW said.
As we wrote recently, major investors in insurance and reinsurance-linked assets such as mutual fund manager Stone Ridge Asset Management are entering into significant sized quota shares with leading re/insurers.
While this capacity is available and has the appetite to follow the performance of leading re/insurers, companies would be advised to enter into quota shares to utilise efficient, capital markets capacity to support their books and expansion efforts, while also sharing in their loss potential as well.
With specialist ILS funds and reinsurers ILS units also increasingly finding quota shares a lower-friction way to access risk (see Tangency Capital and PartnerRe as examples), compared to underwriting solely through the often competitive renewal cycle, the use of quota shares as a capital tool and loss buffer is likely to expand, with third-party capital a key contributor to that growth.
You can about many reinsurance sidecar transactions in our sidecar directory.
———————————————————————

Tickets are selling fast for Artemis London 2022, our first ILS conference in London. Sept 6th, 2022.
Register soon to ensure you can attend.
Secure your place at the event here!
—————————————