Further demonstrating the long-tail that earthquake claims can have, the insurance and reinsurance market loss estimate for the 2010 and 2011 Canterbury, New Zealand earthquakes continues to rise, with the latest figure now $22.3 billion, according to the Insurance Council.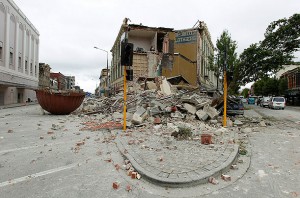 We've written a number of times in recent years about the lengthening of the claims tail on the Canterbury New Zealand earthquake loss from 2010/11, as the complexity of the claims process and recovery continues to show that earthquakes are not always the short-tail catastrophe loss many would assume them to be.
A number of insurers have reported increasing claims burdens over the last couple of years, with some of those additional claims being passed on through reinsurance programs.
But as of the end of June 2018 the estimate for the overall industry loss from the Canterbury earthquakes now stands at almost $22.3 billion (NZD), which is up by almost $1.5 billion in just more than one year.
In terms of claims now paid, the Insurance Council puts that figure at $21 billion as of the end of June 2018, with 142,451 residential property claims amount to $10.7 billion and 26,275 commercial insurance claims amounting to $10.3 billion.
Importantly though and suggesting the total has further to rise, property claims continue to go over-cap, which means the claims have exceeded the $100,000 limit set by the NZ Earthquake Commission.
This means the excess claim goes back to the private insurance market, increasing the burden for private insurers and perhaps resulting in more reinsurance claims.
At the mid-year, there were 27,834 over-cap domestic properties, which had increased by 217 in the last quarter.
92.6% of the over-cap property claims have now been settled, while 99.8% of other property claims are already settled and commercial claims have reached 96.3% settled.
Insurers which have reported increasing claims burdens have demonstrated that reinsurance coverage for earthquakes can often be tapped into years after the event occurs.
This shows that negotiating early settlements, as was seen after Canterbury for a number of major ILS fund markets, can be a smart move to shed the exposure to the loss event as early as possible.
So the total industry loss borne by insurers from the accumulated Canterbury earthquakes sits at $22.3 billion, according to the Insurance Council of New Zealand. Another $9 billion had been paid by the EQC as of the start of this year, although the eventual cost to the EQC had been estimated as $12 billion.
Additionally, the private insurance market industry loss from the Kaikoura earthquake that occurred on 14th November 2016 has now increased slightly to $2.12 billion, up from an estimate of $2 billion late in 2017.