Insurance claims paid following recent hurricane Michael's impacts on Florida have now leapt to over $2 billion, according to the latest data filed by insurers, collected and analysed by state regulator the Florida Office of Insurance Regulation (FLOIR).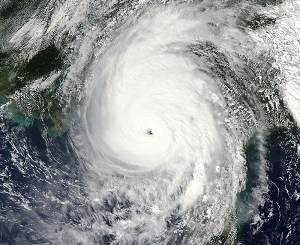 As of Monday 29th October, the number of claims filed and reported to the FLOIR has now risen to almost 109,000, from which the regulator estimates industry insured losses of roughly $2.034 billion.
That's a 5% increase in claims filed since Thursday 25th October, but a near 35% increase in claims costs, reflecting the continued acceleration in the closing of claims over the past week or more.
When we reported the latest hurricane Michael claims figures last Friday there were almost 18% of filed claims already closed.
That percentage has now risen to nearly 24%, as insurers close down and pay their claims from the hurricane, but there are still over 82,600 claims open and so some way to go.
As the initial spurious claims get dealt with the insurers are seeing more than they have to pay for, reflected by a 46% increase in the number of claims closed and paid which reached over 20,000 in the last few days.
The hurricane Michael claims continue to increase on the commercial property side of the market as well as in residential property lines.
18.4% of residential property claims have been closed, a big increase on last weeks 13%, but still only 8.8% of commercial property claims have been closed down, as these often large and more complex claims can take time to be assessed and settled.
The average cost per claim paid is currently sitting at around $101,600.
Looking back at data on other recent Florida hurricane events, typically somewhere between 50% and 60% of claims filed are paid when closed.
Using this rough guide again, hurricane Michael looks set to drive somewhere around $6 billion of insurance and reinsurance claims impacts, which is roughly aligned with where current industry loss estimates sit, when you consider this is Florida only.
Reinsurance firms are set to pay a significant proportion of the losses from hurricane Michael, with third-party capital taking its share.
Further insured losses are expected in the states of Georgia, Alabama and also in South and North Carolina from hurricane Michael, as the storms impacts were widely felt. In Georgia it's expected this tally will be above $250 million, while Alabama and the Carolina's may be in the region of $150 million to $200 million per state, we understand.
The regulator continues to collect claims data from insurers on a daily basis, so we'll update you as the figure for estimated insured claims rises over the coming weeks.
View all of our Artemis Live video interviews and subscribe to our podcast.
All of our Artemis Live insurance-linked securities (ILS), catastrophe bonds and reinsurance video content and video interviews can be accessed online.
Our Artemis Live podcast can be subscribed to using the typical podcast services providers, including Apple, Google, Spotify and more.