Hurricane Michael has now driven more than $1.5 billion of insurance claims paid, based on data filed by insurers that has been collected and analysed by state regulator the Florida Office of Insurance Regulation (FLOIR).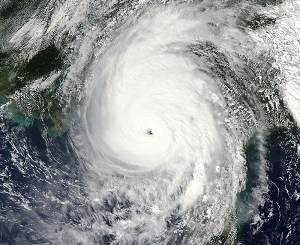 As of Thursday 25th October, the number of claims filed and reported to the FLOIR had risen to almost 103,500, from which the regulator estimates insured losses of roughly $1.507 billion.
That's a 21% increase in claims filed since Friday 19th October, but a near 59% increase in claims costs, reflecting an acceleration in the closing of claims over the past week.
Now, almost 18% of filed claims have been closed, but there remains almost 85,000 hurricane Michael claims still open, suggesting that it will take a considerable time for the final tally to be added up.
More than 13,800 claims have now been closed and paid out, while another near 4,641 claims have been closed with no payment being made by insurers.
In terms of where the hurricane Michael claims are coming from, the growth in the last week has been seen on the commercial property side, with residential property claims now sitting at almost 75,000 filed, but commercial property now 4,128.
13% of residential property claims have been closed, but only 6% of commercial property, which is typical as these often large and more complex claims can take time to be assessed and settled.
The vast majority of claims from hurricane Michael's impacts on Florida come from Bay County, followed by Jackson, Leon and Gulf counties.
So far the average cost per claim paid appears to be almost $109,000.
Looking back at data on other recent Florida hurricane events, typically somewhere between 50% and 60% of claims filed are paid when closed.
Using that as a rough guide, it looks like hurricane Michael could drive somewhere around $6.2 billion of insured claims impacts, which interestingly is not so far away from where current industry loss estimates sit.
However, it's unlikely the regulator will get to such a high figure, as the FLOIR claims figures tend to be a lot below the industry estimates of loss from Florida hurricanes.
The regulator is collecting data on a daily basis, so we'll update you as the figure for estimated insured claims rises over the coming weeks.
Register today for ILS Asia 2023, our next insurance-linked securities (ILS) market conference. Held in Singapore, July 13th, 2023.
Get a ticket soon to ensure you can attend. Secure your place at the event here!