Hurricane Bill, now the only surviving storm in the Atlantic after Claudette hit Florida and Ana fizzled out, has now strengthened into a category 2 hurricane pasking winds of 100mph with higher gusts. Bill is on a track to come close to Bermuda on Friday or Saturday.
Predicted to strengthen further, Bill could become a major hurricane, which if it comes close to Bermuda has the potential to be devastating for the island.
Ana meanwhile fizzled out over the eastern Caribbean Leeward islands. Currently she still has the potential to reform if conditions improved for development but right now it looks unlikely.
———————————————————————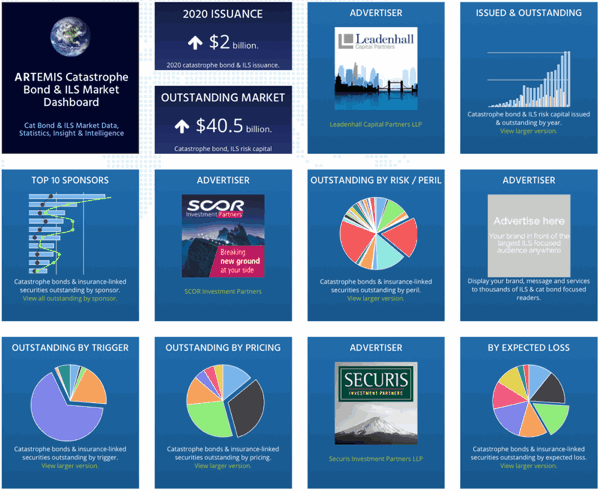 Analyse catastrophe bond market issuance using the Artemis Dashboard and Charts.
We've tracked more than 650 cat bonds and related ILS transactions since 1996, all of which are included in our extensive Deal Directory.
Use the Artemis Dashboard and our Cat Bond Market Charts to analyse this market!