Hannover Re have stepped into the alternative market again by sponsoring a 1 year retrocessional sidecar Globe Re. The deal comprises $100m of debt securities and $33m of equity. Moody's have announced the ratings given to the security tranches as Baa3 to the $45m tranche A, Ba2 to the $40m tranche B and B2 to the $15m tranche C. Each tranche has a different probability of attachment, expected loss, and priority with respect to interest and principal payments.
Globe Re will assume a majority share of the premiums and losses on some Hannover Re's U.S. property catastrophe reinsurance contracts with clients.
We've added this issue into our Deal Directory.
———————————————————————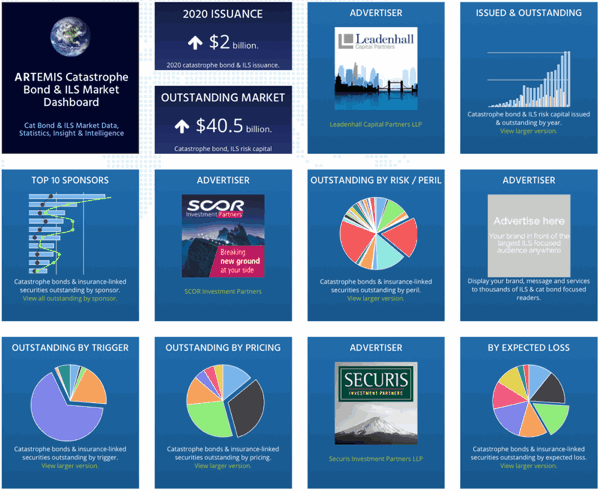 Analyse catastrophe bond market issuance using the Artemis Dashboard and Charts.
We've tracked more than 650 cat bonds and related ILS transactions since 1996, all of which are included in our extensive Deal Directory.
Use the Artemis Dashboard and our Cat Bond Market Charts to analyse this market!