Guy Carpenter has issued it's annual report on the state of the catastrophe reinsurance marketplace. The report entitled 'World Catastrophe Reinsurance Market 2009' finds that reinsurance rates have been increasing by an average of 8% through the 2009 renewals. They put this increase down largely to the financial crisis impact on reinsurers balance sheets and the impact of Hurricanes Ike and Gustav last year. Guy Carpenter doesn't foresee much movement in rates at the upcoming January 2010 reinsurance renewals unless there is a major catastrophe or further financial setbacks.

The report is well worth reading in full as there is a lot of insight into how the catastrophe bond market is fairing including commentary on collateral solutions and some of the alternatives used so far this year.
Download the full report in PDF format here.
———————————————————————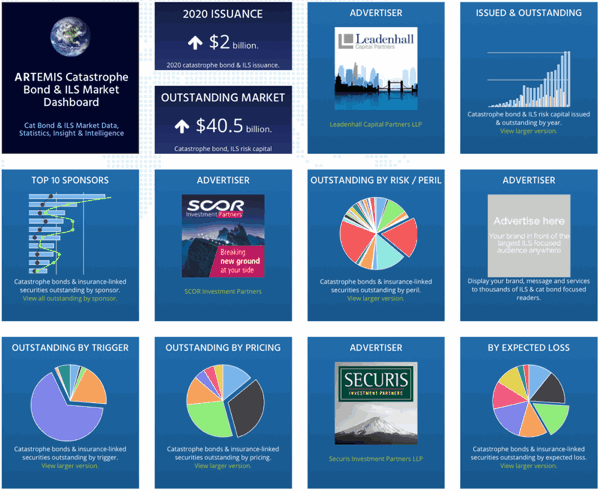 Analyse catastrophe bond market issuance using the Artemis Dashboard and Charts.
We've tracked more than 650 cat bonds and related ILS transactions since 1996, all of which are included in our extensive Deal Directory.
Use the Artemis Dashboard and our Cat Bond Market Charts to analyse this market!