Fitch Ratings have announced a new ratings criteria document for the life insurance reserve financing sector. In these transactions the investors are exposed to the risk that a defined block of life insurance business may not mature as expected due to payments being different from those modelled because of differing mortality rates or lapses in policies (it can also be from volatility in the investments).
The new methodology reflects Fitch's thinking on these structures and incorporates a new default grid derived from Fitch's leading-edge Prism insurance capital model. Under the new Fitch methodology, measurement of the insurance risk embedded in reserve financing is symmetrical with the reinsurance credit given to the insurers who sponsor the bonds.
Full ratings document here (PDF format), login required.
Press release from Fitch here.
———————————————————————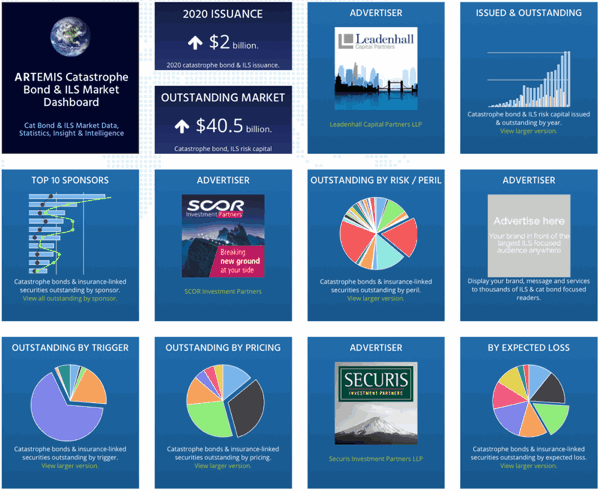 Analyse catastrophe bond market issuance using the Artemis Dashboard and Charts.
We've tracked more than 650 cat bonds and related ILS transactions since 1996, all of which are included in our extensive Deal Directory.
Use the Artemis Dashboard and our Cat Bond Market Charts to analyse this market!