The Chicago Mercantile Exchange recently launched 2nd event Florida and Gulf Coast hurricane option contracts to the trading community. Already, Tradition have announced through a press release that the market is open for business as their U.S. reinsurance division Tradition Re have brokered the first deal on these new 2nd event contracts. The deal, a seasonal maximum binary option said to be around $10m, provides cover for an unnamed reinsurance company looking to hedge it's hurricane related risks for the Florida and Gulf regions throughout 2009.
This new product provides another option for reinsurers looking to gain extra protection before the oncoming 2009 hurricane season. The use of 2nd event contracts could become essential with the rising price of property catastrophe reinsurance and few other options being available except catastrophe bonds more suited to larger levels of coverage. Exchange traded hurricane contracts are going to fill a vital gap in the risk management toolbox for reinsurers.
———————————————————————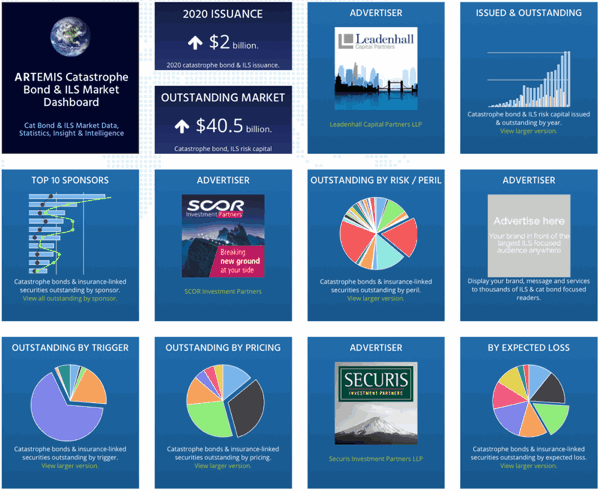 Analyse catastrophe bond market issuance using the Artemis Dashboard and Charts.
We've tracked more than 650 cat bonds and related ILS transactions since 1996, all of which are included in our extensive Deal Directory.
Use the Artemis Dashboard and our Cat Bond Market Charts to analyse this market!