Ceres is an interesting non-profit organisation that leads a national coalition of investors, environmental organisations and other public interest groups working with companies to address sustainability challenges such as global climate change and water scarcity. Their stated mission is to integrate sustainability into every day business practices which is a worthwhile effort in our opinion.

Interestingly, Ceres yesterday named a high profile figure from our world to its Board of Directors. Barney Schauble, Managing Partner of Nephila Advisors LLC and a specialist in reinsurance risk including insurance-linked securities, catastrophe bonds, other re/insurance structures and weather derivatives has accepted the board position.
Mr Schauble's role with Ceres will be to work with their insurance initiative which seeks to set standards and expectations that can help insurers plan for climate risks and help their clients move towards low-carbon activities and solutions. He will be tasked with helping Ceres to engage with the insurance sector to look at how insurers, reinsurers and ratings agencies incorporate climate risk into their modelling and decision making.
It will be interesting to see how reinsurance, risk transfer and hedging tools become integrated into the work that Ceres do and how they approach the question of climate risk within modelling.
———————————————————————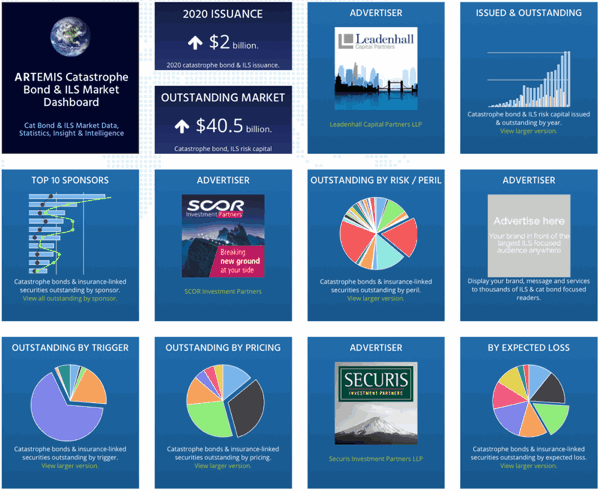 Analyse catastrophe bond market issuance using the Artemis Dashboard and Charts.
We've tracked more than 650 cat bonds and related ILS transactions since 1996, all of which are included in our extensive Deal Directory.
Use the Artemis Dashboard and our Cat Bond Market Charts to analyse this market!