The Insurance Futures Exchange (IFEX) has announced that the Chicago Climate Futures Exchange (CCFE) has begun listing third and fourth event linked contracts.
These new levels of cover allow for increased protection from multiple events following loss triggers levels of $10bn, $20bn, $30bn, $40bn and $50bn per event.
Explanation of contract structure and loss trigger levels from the IFEX website:
The Event structure of the ELF contracts is designed to follow the pattern of Industry Loss Warranty reinsurance policies. Thus a tropical storm or hurricane that causes insured losses of $10.1bn will trigger the First Event $10bn Loss Trigger Level. A second tropical storm or hurricane causing $20.1bn of insured losses in the same loss period (calendar year) will trigger the Second Event $10bn Loss Trigger Level and the First Event $20bn Loss Trigger Level.
———————————————————————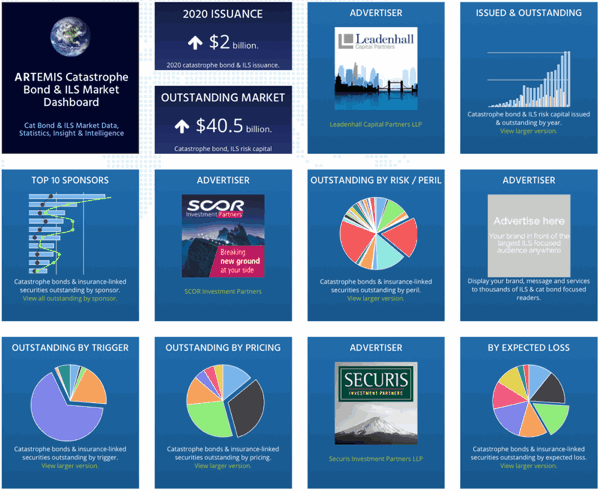 Analyse catastrophe bond market issuance using the Artemis Dashboard and Charts.
We've tracked more than 650 cat bonds and related ILS transactions since 1996, all of which are included in our extensive Deal Directory.
Use the Artemis Dashboard and our Cat Bond Market Charts to analyse this market!