I've been mentioning public-private partnerships in my writings about catastrophe bonds and insurance-linked securities for a while now particularly in reference to potential replacements for state run cat funds.
It's good to find I'm not alone in my thinking about the potential for public and private entities to club together to issue catastrophe bonds. It could just be the only way to rectify funding issues for entities such as the Florida Hurricane Cat Fund.
You can read the full report here, and do let me know what you think!
———————————————————————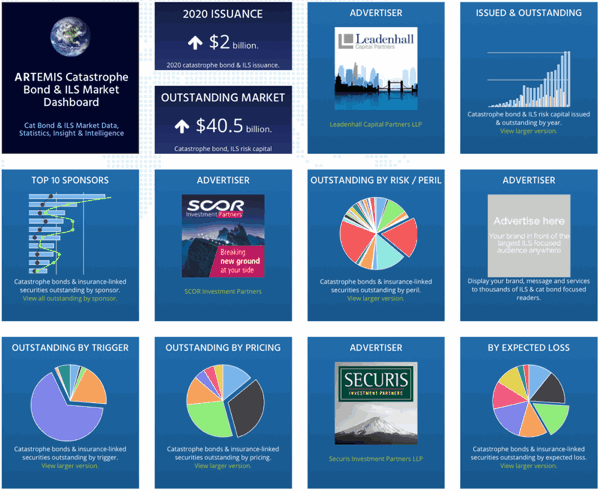 Analyse catastrophe bond market issuance using the Artemis Dashboard and Charts.
We've tracked more than 650 cat bonds and related ILS transactions since 1996, all of which are included in our extensive Deal Directory.
Use the Artemis Dashboard and our Cat Bond Market Charts to analyse this market!