Great article on Bloomberg this morning which should interest you all. It's specifically about the continuing come back being made by catastrophe bonds this year and how the signs of health are returning to the market place.
Given that the initial forecasts for the year were for around $1.5b worth of bonds to be issued in 2009, we are already at $1.2b after just about half the year with more deals in the pipeline. Issuance has been as strong and frequent as in any previous year only the value of bonds issued is lower which we can only assume is down to the cost and remaining nervousness amongst issuers and investors. It's beginning to seem like we could be heading for a much bigger year than the initially estimated $1.5b (closer to $2.5-$3b we believe).
It's interesting to read that the secondary market is slowing again, volumes there still are much higher than in previous years but seem to be declining as investors and traders realise there is primary market volume to be head again.
The article is well worth a read over on Bloomberg.com.
———————————————————————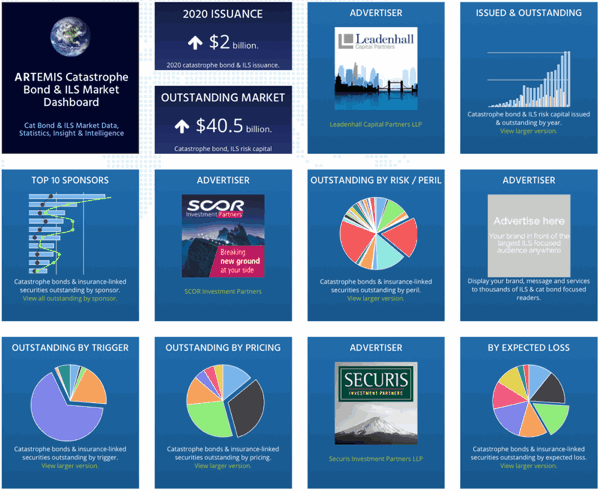 Analyse catastrophe bond market issuance using the Artemis Dashboard and Charts.
We've tracked more than 650 cat bonds and related ILS transactions since 1996, all of which are included in our extensive Deal Directory.
Use the Artemis Dashboard and our Cat Bond Market Charts to analyse this market!