Blue Capital Management, the ILS and reinsurance linked asset management unit of Bermuda re/insurer Endurance, has revealed the impact to its London and Bermuda stock exchange listed reinsurance linked investment fund from catastrophes in October.

The ILS manager said that its Blue Capital Global Reinsurance Fund suffered $6.8 million of losses primarily related to Hurricane Matthew during the month of October 2016.
The listed ILS fund reported a -0.2% performance for October, taking its year-to-date 2016 return to 6.2%.
Blue Capital Management said that it will continue to monitor October's events in case of any further worsening of estimates, as is typical of the ILS managers' post-loss event practices.
The loss estimate of $6.8 million has been derived from modelled estimates and industry loss estimates published by other sources, as well as an in-depth review of any contracts from within the Blue Capital ILS fund portfolio that could be exposed.
The Blue Capital Global Reinsurance Fund invests in peak zone catastrophe reinsurance and retrocession contracts, hence an exposure to hurricane Matthew is to be expected. Much of the ILS fund market that invests in collateralised reinsurance and private deals is anticipated to have some attritional exposure to October's catastrophe events.
Join Artemis in New York on February 3rd 2017 for ILS NYC

———————————————————————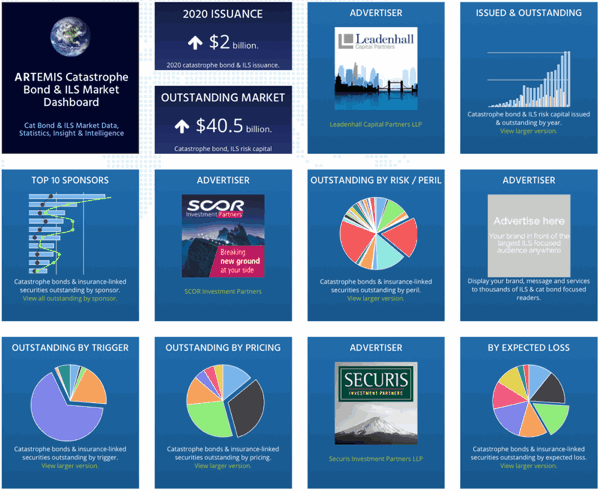 Analyse catastrophe bond market issuance using the Artemis Dashboard and Charts.
We've tracked more than 650 cat bonds and related ILS transactions since 1996, all of which are included in our extensive Deal Directory.
Use the Artemis Dashboard and our Cat Bond Market Charts to analyse this market!