According to market sources, the Armor Re Ltd. (Series 2013-1) catastrophe bond, which is being marketed on behalf of first-time cat bond sponsor, American Coastal Insurance Company, has seen the coupon price guidance reduced and has now reached $183m in size due to investor commitments. The deal began as a $125m cat bond, but with room to grow to $200m in size if investor appetite was sufficient.

The Armor Re cat bond issuance will provide sponsor American Coastal Insurance with a source of fully-collateralized reinsurance protection using an indemnity trigger for a one-year risk period. Coverage is for named Florida wind storms, so tropical storms as well as hurricanes.
We're told that by yesterday afternoon prospective investors in the deal had been told that the likely size was now $183m for the Florida hurricane cat bond deal. It could still increase to the targeted $200m before closing if more investor interest can be generated.
At the same time the price guidance range for the coupon that investors would be paid has been reduced from the originally marketed range of 4.75% to 5.5% down to a new range of 4.25% to 4.5%. That's quite a significant price drop of nearly 15% if you take the mid-point of each range for comparison which again shows the strong appetite that investors have for a largely uncorrelated return from catastrophe risk.
You can read much more on the Armor Re cat bond in this article from last week.
The Armor Re Ltd. (Series 2013-1) catastrophe bond is expected to price later this week and will settle the week after. We will update you on the size and pricing once the amount of notes to be issued has been finalised and will be updating our Deal Directory entry as any new information becomes available.
———————————————————————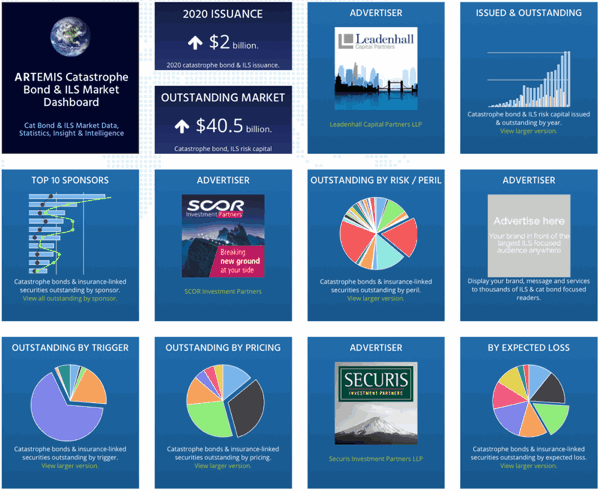 Analyse catastrophe bond market issuance using the Artemis Dashboard and Charts.
We've tracked more than 650 cat bonds and related ILS transactions since 1996, all of which are included in our extensive Deal Directory.
Use the Artemis Dashboard and our Cat Bond Market Charts to analyse this market!