At the end of September I posted about the downgrade by Standard & Poor's of four catastrophe bonds which use Lehman Brothers Special Financing as the total return swap counterparty. Now, it's A.M. Best's turn as they have announced a downgrade of three of the the four bonds.
Best have downgraded the Class A notes of Ajax Re to 'C' from 'B+', the Class B notes of Willow Re to 'C' from 'BB+' and the Class A notes of Newton Re to 'C' from 'BB'. They haven't issued any advisory regarding the notes of Carillon Ltd so we can only assume that A.M. Best never rated them in the first place.
———————————————————————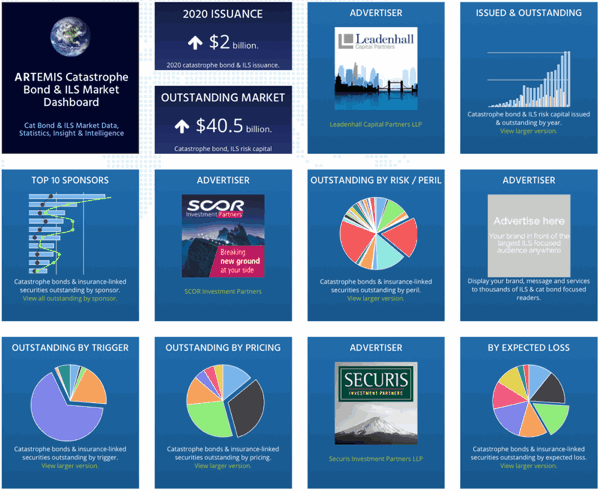 Analyse catastrophe bond market issuance using the Artemis Dashboard and Charts.
We've tracked more than 650 cat bonds and related ILS transactions since 1996, all of which are included in our extensive Deal Directory.
Use the Artemis Dashboard and our Cat Bond Market Charts to analyse this market!